Batgirl:
DC

's Real Killing Joke
Now, with that rule estab­lished, there are a very few excep­tions. Sometimes, char­ac­ter changes are undone, but some­times, they so fun­da­men­tal­ly alter the char­ac­ter that the impact is kept around. Barbara "Batgirl" Gordon was one of those char­ac­ters for a very long time.
Way back in 1988, one of the industry's best and most con­tro­ver­sial writ­ers changed Batgirl in such a way that it actu­al­ly made the char­ac­ter become more mean­ing­ful than ever. It was the one-shot "The Killing Joke" that made Batgirl become more than Batman's female side­kick. With one pan­el, Alan Moore turned Batgirl into some­thing more. (Note: User just­cailen on Reddit helped point out that it was Kim Yale and John Ostrander that brought The Oracle to life as a char­ac­ter after Barbara was shot.) A sin­gle gun­shot from the Joker took Barbara's abil­i­ty to walk, as well as leav­ing per­ma­nent psy­cho­log­i­cal scars. I'm not even going to touch the rape impli­ca­tions you see float­ing about. Needless to say, Joker did some rather scary and messed up shit.
DC hit some­thing there that I real­ly don't think they real­ized at the time. A promi­nent super­hero was now par­a­lyzed from the waist down. Instead of retir­ing the char­ac­ter, DC instead went a new route: A dis­abled super­hero. Confined to a wheel­chair, Batgirl became Oracle, the infor­ma­tion cen­ter of not just Batman's oper­a­tions, but her own and even those of the entire god­damned Justice League.
Let me tell you, being dis­abled, that was DC's best move with the char­ac­ter. Aside from char­ac­ters with men­tal dis­abil­i­ty (who are often psy­chotic vil­lains, I might add), there aren't many dis­abled peo­ple putting on the tights. Oracle changed that, and proved that in spite of such prob­lems, there's still more worth to a per­son. It takes a lot to be the info cen­ter for a good chunk of the planet's super­heroes. Yet Barbara did it all, even form­ing and lead­ing her own team, the Birds of Prey, who had their own tit­u­lar comic for a good while.
There was hope, that no mat­ter how bro­ken our minds and bod­ies might be, that we can still find a place in the world. When you're bro­ken and fucked up, that lit­tle bit of hope is a dan­ger­ous god­damn thing. The kind of thing that can move moun­tains like the Hulk, or just give you the strength to deal with the day to day.
From the reac­tions over the years, I wasn't alone in how I saw Batgirl. In fact, I have a friend who is dis­abled as well, and one of the big things that con­nect­ed us was a mutu­al love of Birds of Prey, and Barbara Gordon in par­tic­u­lar. Barbara was a hero for the rest of us, who don't always have all our work­ing parts any­more.
As I said, in comics change is tem­po­rary. Sadly, Barbara Gordon fell vic­tim not to the Joker's bul­let, but to the dark gods of edi­to­ri­al man­date. Apparently, noth­ing is good enough to just be left the alone, right?
Hand-waving 23 entire years of char­ac­ter devel­op­ment for some (most­ly off-panel) bull­shit, DC took a dis­abled icon and just put her right back into the shad­ow of the Bat. After some exper­i­men­tal surgery and heavy reha­bil­i­ta­tion that would have tak­en years of real-time (yet only took a short mini-series), Oracle was unmade into Batgirl, again.
What this felt like can only be defined by one word: Betrayal. DC betrayed the peo­ple who came to see Barbara as their hero. The peo­ple who, like Barbara her­self, had to strug­gle with dis­abil­i­ty. That con­nec­tion was hand-waved away. Let's not even touch the fact that The Killing Joke is one of DC's most well-known comics, and undo­ing the effects of such a mas­ter­ful piece of sto­ry­telling is near­ly a crime in and of itself.
At sev­er­al points in the 23 years Barbara spent in a wheel­chair, DC had said they want­ed her to remain an icon to the dis­abled com­mu­ni­ty. Since she was pop­u­lar with an under-represented demo­graph­ic, they wouldn't just "cure" Barbara. That is the real­i­ty at the core of this issue. No one can hand-wave and make anoth­er per­son "whole" again. It cer­tain­ly didn't work for Christopher Reeve, and he was fuck­ing Superman!
We learn to become whole in spite of what has been done to us. We don't need to be society's idea of what con­sti­tutes "nor­mal". Yet DC felt the need to take the hero we want­ed and deserved, and pushed her right back in the shad­ow of Bruce Wayne. All for flag­ging sales.
It's four years that Barbara has been walk­ing, again. Not only do I feel like I no longer have a hero that rep­re­sents me, my friends, and the life I have to lead; I feel like an "out­sider" whose hob­by has hyp­o­crit­i­cal­ly said that the dis­abled out­siders aren't worth hav­ing a hero.
At least we still have Professor Xavier, right?
What, he's dead, right now?
Fucking Cyclops.
https://supernerdland.com/batgirl-dcs-real-killing-joke/
https://supernerdland.com/wp-content/uploads/2015/07/146669-1024x575.jpg
https://supernerdland.com/wp-content/uploads/2015/07/146669-150x150.jpg
Comics
Batgirl,Comics,

DC
Comics are not a medi­um where the terms "sta­tus quo" or "log­ic" apply. In fact, one thing fans keep in mind is that this is a medi­um where real change is rare and often undone at the drop of a hat. Any change can, and will, be undone with…
Jason Golden
Jason
Golden
Jason.golden@supernerdland.com
Editor
I'm that crazy guy that writes things and hosts Back Issues.
SuperNerdLand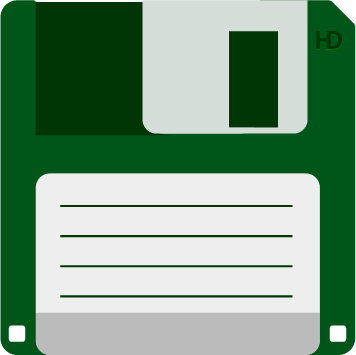 The fol­low­ing two tabs change con­tent below.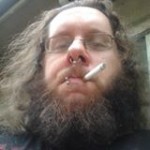 I'm that crazy guy that writes things and hosts Back Issues.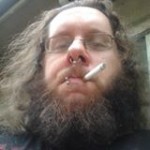 Latest posts by Jason Golden (see all)