Global Gamers, Global Developers: #TorrentialDownpour and Improving Localizations


There has been a cer­tain amount of con­tro­ver­sy online about the poor local­iza­tion of the NA release for Fire Emblem Fates from Nintendo. The EU release of Bravely Second helped stir the pot far­ther, more from removal of sub-plot out­comes from the game, as well as items cut from the collector's art book and edit­ed out­fits, than of the local­iza­tion of dialog. While it's easy rail again­st the bad exam­ples, one thing I feel is impor­tant is to focus on ways to improve the sit­u­a­tion.
Let's lay a fact bare: nobody wants direct trans­la­tions when bring games over­seas. The fans don't, and local­iz­ers them­selves don't. So peo­ple can find com­mon ground in that local­iza­tion is need­ed in most cas­es to some degree if you are going to bring a title to a dif­fer­ent region. The ques­tions being how much is required to pre­serve intent and how much are you respect­ing the orig­i­nal prop­er­ty?
"Personally, I don't see the point in extreme­ly lit­er­al trans­la­tions, because the sec­ond it goes from Japanese to English, it's already dif­fer­ent. Sorry, you changed it. If you chose to trans­late はい as Yes/Yeah/Okay/Right/Uh-huh or some­thing else entire­ly based on con­text, you've made a local­iza­tion choice. There's just lit­tle point in doing a machine trans­la­tion with no intent, because it's actu­al­ly eas­ier to lose intent that way. I know this from so…sooooo much expe­ri­ence…" – Hatsuu (XSEED Games)
Before get­ting into the meat of why I am here with you today, let's get anoth­er thing clear. Criticism of a title does not mean one is dis­re­gard­ing it. To the con­trary, peo­ple who are pas­sion­ate about some­thing and want to sup­port a pro­duct or fran­chise are those who will nor­mal­ly argue the most about it. Speaking from my expe­ri­ence, I am more like­ly to ignore some­thing I abject­ly dis­like, but will cri­tique some­thing that I like (or want to like), but think can be made bet­ter, for an hour straight.
The want to point this out comes from observ­ing inter­ac­tions between over­seas fans of Japanese games upset about Fire Emblem Fates and their detrac­tors engag­ing in dis­cus­sions online and in the #TorrentialDownpour tag on Twitter. There is this mis­un­der­stand­ing where crit­ics of the fans speak­ing up say they are call­ing for mass boy­cotts, when I have nev­er seen a call for a boy­cott from this group. The detrac­tors are also tak­ing the sales num­bers for the NA release of Fire Emblem Fates and rub­bing in the face of a boy­cott that nev­er exist­ed.
Bottom line is that there is a seg­ment of the con­sumer base that is rais­ing con­cern about the qual­i­ty of a pro­duct, and that man­i­fests itself in crit­i­cism. This does not mean that this seg­ment doesn't want this pro­duct. Just cur­so­ry inter­ac­tion with peo­ple inter­act­ing with the #TorrentialDownpour tag shows that peo­ple just want to point out what they see as poor choic­es, and let the devel­op­ers on both the local­iza­tion side and the Japanese side know that they feel their pro­duct is hav­ing a dis­ser­vice done to it.
With that said, the local­iza­tion scene is not entire­ly mired. When asked, fans were eager to offer up good exam­ples, local­iza­tion com­pro­mis­es that made sense, and com­pa­nies that do it right in their eyes. People were also sur­pris­ing­ly on the same page when offer­ing their views, and there were a few things I heard more than a hand­ful of times.
Based on the­se inter­ac­tions, I want­ed to offer what came up most when fans described what they would like to see more of in the future.
More Transparency
Time and time again the top­ic of trans­paren­cy was touched on in talks the most. On a sur­face lev­el, this is a great thing for con­sumers, as they can make pur­chase deci­sions based on their abil­i­ty to be informed of the path a pro­duct will take before it's released. No one wants to be sur­prised by a poor qual­i­ty game on launch in any sce­nar­io.
Below the sur­face, being open and detailed about your local­iza­tion phi­los­o­phy can let fans under­stand why cer­tain choic­es are made. When dras­tic changes are cho­sen, less­en­ing the sur­prise of it can also lessen the anger made by some deci­sions. With this, I think there needs to be bet­ter answers than "because it's from Japan" or "because it might make peo­ple uncom­fort­able."
Being trans­par­ent about process­es also allows com­pa­nies to hear a plu­ral­i­ty of con­sumer views instead of mak­ing assump­tions based off pos­si­bly biased media sites and inter­nal gate­keep­ers. Even more con­nect­ed com­pa­nies may even choose to work with the com­mu­ni­ty on big­ger local­iza­tion choic­es. These are your con­sumers to love or let leave.
With the inter­net being ubiq­ui­tous to most regions the­se days, com­pa­nies are shoot­ing them­selves in the foot if they are not using it to inter­act with their audi­ence. As shown with the gold stan­dard among fans, XSEED Games keeps up a blog that goes into detail about their projects. Combined with their social media pres­ence, their con­sumers seem to feel con­nect­ed and val­ued.
This should be mar­ket­ing 101, but I see com­pa­nies in a vari­ety of sec­tors miss this valu­able oppor­tu­ni­ty for engage­ment over and over.
Dedication to Original Intent
I swear I am not paid a dime for men­tion­ing XSEED so often, they just come up on a reg­u­lar basis when it comes to con­sumer trust and how open they are with their ded­i­ca­tion to pro­vid­ing qual­i­ty local­iza­tions.
When asked about achiev­ing a nuanced local­iza­tion, XSEED Games local­iza­tion spe­cial­ist Tom Lipschultz said,
"We start by ask­ing our­selves, what is the tone of the game? Is it a sil­ly game? A seri­ous game? Somewhere in between? And how is that mood expressed in the Japanese? Is it overt? Subtle?"
This plays into using Fire Emblem Fates as an exam­ple. As a dis­claimer, I haven't played a Fire Emblem game since Game Boy Advance. But I still know the tone of the game — being a medieval type set­ting that brings in inspi­ra­tions from var­i­ous mytholo­gies — just doesn't lend itself to things like calls to ran­dom inter­net ref­er­ences and quotes from cult movies only three peo­ple have seen.
Which just left me baf­fled when I start­ed see­ing screen­shots like this pop­ping up after release:
This is just one exam­ple of a dras­ti­cal­ly altered tone in a speci­fic local­iza­tion that some fans are vocal­ly call­ing out. While choic­es like this might lend itself more some­thing like a Paper Mario or Pokémon game when it comes to tone, Treehouse seem­ing­ly choose to take the local­iza­tion in a direc­tion that assumed what their "tar­get demo­graph­ic" was.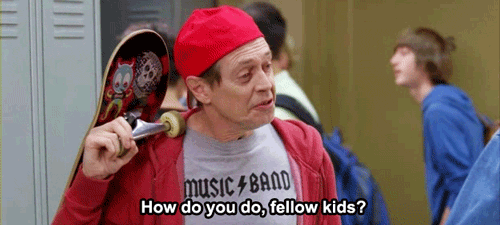 A pat­tern I noticed while research­ing what I could of local­iza­tion hous­es that do well in keep­ing to the creator's intent was that local­ized dialog was brought before the orig­i­nal devel­op­ers often. XSEED men­tions this more than once in inter­views about their approach, and folks like David Crislip from Capcom rein­forces this approach when talk­ing about work­ing with Kamiya on Okami.
It's been argued online that cre­ative writ­ing shouldn't be applied to local­iza­tions, but process of alter­ing a script from pure trans­la­tion into some­thing more organ­ic is itself a cre­ative process. Not to say that a line shouldn't be drawn. If you find your­self alter­ing the core per­son­al­i­ty of a char­ac­ter, or sac­ri­ficing expo­si­tion for meta-jokes, then you should pull a full stop.
I feel fans just want to know that local­iz­ers are work­ing with the orig­i­nal intent, and not again­st it. A qual­i­ty local­iza­tion should have play­ers of both ver­sions shar­ing the same plot beats and expe­ri­ences while play­ing.
Quit assuming your audience are idiots that don't want to learn about other cultures
Contrary to what most online dis­course may lead some to look like, most peo­ple are not idiots. Most do not mind look­ing up a ref­er­ence they may not get. And not every­one wants their games from dif­fer­ent regions wrapped in com­fort­able Americentrism. Speaking pure­ly from the per­son­al, a lot of overt­ly Japanese games that I play and ani­me that I watch is enjoy­able part­ly because I get to immerse myself in the sen­si­bil­i­ties of a part of the world dif­fer­ent from mine. Same to be said for media I con­sume from any part of the world.
Atlus is known for keep­ing Japanese ref­er­ences intact if they will bet­ter keep with the orig­i­nal intent of the game. Speaking with the site Godisageek.com, Atlus PR Manager John Hardin men­tions a cou­ple speci­fic instances in Persona Q: Shadow of the Labyrinth.
God Is A Geek: Many games in Japan make use of a lot of ref­er­ences that won't be too famil­iar in the West. A good exam­ple is Persona Q's 4th dun­geon, involv­ing strong men car­ry­ing an arc seen in fes­ti­vals.

John Hardin: In the case of Persona Q we added a lot of dia­logue that explains some things. This let us be accu­rate to the true tone of the game and get the mean­ing across.

God Is A Geek: Some words remain unchanged, like Takoyaki in Persona Q. I had no idea what it was when I played the game until I looked it up.

John Hardin: It's a mat­ter of taste. We try and stay close to the ori­gins. You prob­a­bly have seen the comic strip fea­tur­ing Phoenix Wright. The changes get more and more pro­nounced. There's a frame show­ing him wear­ing a kimono and eat­ing sashimi, while the bub­ble says 'Eat your ham­burg­er Apollo!' or some­thing to that extent. We want to avoid that. We don't change things if we don't need to. You can see Takoyaki in the visu­als so we didn't want to make it so that Junpei would ask Rei about a ham­burg­er instead of Takoyaki.
This brings to mind an argu­ment that detrac­tors to peo­ple who are ques­tion­ing the qual­i­ty of some local­iza­tions bring up. To para­phrase Jeff Gerstmann, "Localizations have had issues for decades, so quit whin­ing and learn Japanese."
Games and oth­er Japanese con­tent have been altered in trans­la­tion for decades. If that's a real prob­lem for you, side­step it! Right?

— Jeff Gerstmann (@jeffgerstmann) February 26, 2016
Back in my day, if some­one was pissed off about a game trans­la­tion, they learned Japanese and start­ed import­ing instead of whin­ing forever.

— Jeff Gerstmann (@jeffgerstmann) February 26, 2016
Now this is start­ing to start­ing to get a bit divi­sive in tone, let's roll back to what peo­ple are on the same page on. It's not local­iza­tion as a process that is bad, and every­one from fans to the trans­la­tors agree. It's a mat­ter of how close to tone and intent one wish­es to keep, and — ulti­mate­ly — what you think of your audi­ence when you release a local­iza­tion for them.
Telling peo­ple to shut up and just learn the orig­i­nal lan­guage for the con­tent they would like to con­sume, and that com­pa­nies would like to release over­seas, is just a cop-out and an anti-consumer respon­se. Especially when not every device is unlocked region-wise just yet. Not to men­tion that learn­ing the base lan­guage of all the media some con­sume would require peo­ple learn mul­ti­ple lan­guages. The issue of local­iza­tions and trans­la­tion of media for a glob­al mar­ket is not restrict­ed to just Japanese to Western tran­si­tions. Most peo­ple do not have the time to learn anoth­er lan­guage just to enjoy some movies or a video game, and if a pro­duct is being local­ized for your region then you should not be expect­ed to learn anoth­er lan­guage just to enjoy it.
We are in a glob­al mar­ket, with glob­al con­sumers want­i­ng to buy prod­ucts that com­pa­nies want to release glob­al­ly. It is not over the line for con­sumers to voice out in sup­port of qual­i­ty and care when the­se region­al tran­si­tions are made.
Options, Options, Options
People love options. While not all projects will lend them­selves to offer­ing things like dual lan­guage options and cut scene sub­ti­tles, either due to bud­get or oth­er con­straints, but where pos­si­ble choice should be embraced. Developers do not have the space restraints that they did in the past, so keep­ing the Japanese audio for text heavy games shouldn't be much of an issue in that respect.
Fighting games have been ahead of the curve in this regard. It's hard for me to think of a recent fight­ing game that doesn't offer dual audio, and it's some­thing I alway enjoy hav­ing. There have been instances where hav­ing the Japanese audio over the English text local­iza­tion was a bet­ter expe­ri­ence, like when I found the won­der­ful world of Undub patch­es (patch­es that changed the English VO with the Japanese VO, and sub­ti­tled FMVs when need­ed) for Playstation 2 games. Playing Final Fantasy 10 undubbed was a much more enjoy­able expe­ri­ence than play­ing the vanil­la NA ver­sion. Having an option like this built into local­ized games as a stan­dard would be a fan­tas­tic step.
Crowdsourced/Funded Localizations
This is more of a per­son­al idea and sug­ges­tion that I lay out to devel­op­ers and pub­lish­ers, though I am not the only one to express inter­est in this idea.
Crowdfunding games is not some­thing new, but there has not been as much of a push to crowd­fund speci­fic devel­op­ment costs like local­iza­tion. Reaching out to fans pas­sion­ate about a pro­duct for fund­ing on local­iza­tions seems like a no-brainer to me, as it opens up a pro­duct to a larg­er audi­ence beyond just those fund­ing the local­iza­tion. While hard data on local­iza­tion costs are sparse, just by using log­ic we can assume that they are a frac­tion of the costs of devel­op­ing a game itself. Handing off the costs of local­iza­tion to the folks who will then evan­ge­lize your pro­duct just sounds like smart busi­ness.
Localization costs can be fur­ther reduced by crowd­sourcing cer­tain tasks. Think of a spe­cial­ized Amazon Turks, built for glob­al local­iza­tions. Never under­es­ti­mate the pas­sion of fans, or those look­ing to build skills in their cho­sen field. Being able to out­source things like QA, line trans­la­tions, inser­tion, etc, to peo­ple who will work for pen­nies on the dol­lar (or even free just for the joy of work­ing on a pas­sion project or to get their name in the cred­its). Now, you don't want to out­source the whole of the local­iza­tion process, but I think uti­liz­ing the pow­er of the peo­ple using a plat­form built specif­i­cal­ly for local­iz­ing video games for world con­sump­tion could be a pow­er­ful tool for edit­ing teams work­ing on video game local­iza­tions.
While I may not have hard expe­ri­ence in cre­at­ing video games myself, or work­ing for a larg­er com­pa­ny that does, there are cer­tain prac­tices that seem like com­mon sense. I don't feel the­se sug­ges­tions are unrea­son­able to offer. In fact, every­thing men­tioned here today is a prac­tice that is already in use, or is being con­sid­ered, by at least one orga­ni­za­tion.
At the end of the day, con­sumers just want to be reas­sured that their pur­chase is going to be one that rep­re­sents the best qual­i­ty pos­si­ble, and that the orig­i­nal source is not being dis­re­spect­ed in its tran­si­tion for a dif­fer­ent audi­ence. We don't think that is too much to ask.
https://supernerdland.com/exiled-play-interview-magic-gathering-judge-cj-shrader-2/
https://supernerdland.com/wp-content/uploads/2016/03/localheader.jpg
https://supernerdland.com/wp-content/uploads/2016/03/localheader-150x150.jpg
Editorial
Global Devs,Global Gamers,Localizations,TorrentialDownpour
There has been a cer­tain amount of con­tro­ver­sy online about the poor local­iza­tion of the

NA

release for Fire Emblem Fates from Nintendo. The

EU

release of Bravely Second helped stir the pot far­ther, more from removal of sub-plot out­comes from the game, as well as items cut from…
Josh Bray
Josh
Bray
j.bray@supernerdland.com
Administrator
Josh has worked in

IT

for over 15 years. Graduated Broadcasting school in 2012 with a focus on A/V pro­duc­tion. Amateur pho­tog­ra­pher with a pas­sion to make things work… by any means nec­es­sary. Leader of the crazy exper­i­ment called SuperNerdLand
SuperNerdLand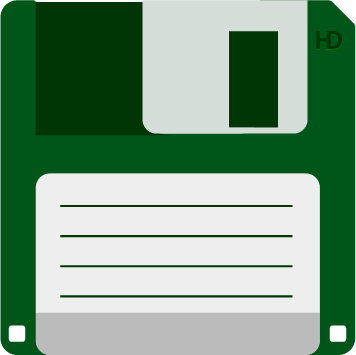 The fol­low­ing two tabs change con­tent below.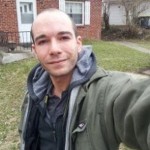 Josh has worked in
IT
for over 15 years. Graduated Broadcasting school in 2012 with a focus on A/V pro­duc­tion. Amateur pho­tog­ra­pher with a pas­sion to make things work… by any means nec­es­sary. Leader of the crazy exper­i­ment called SuperNerdLand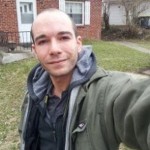 Latest posts by Josh Bray (see all)