GamerGate and
SPJ

Airplay: Questions and Thoughts on Where We Go
This past Saturday marked an event that many in and around the events of GamerGate were both look­ing for­ward too or dread­ing, depend­ing on whom you asked. Region 3 Director for the SPJ (Society for Professional Journalists), Michael Koretzky, orga­nized an event called Airplay. For those who don't know, Airplay was a pan­el dis­cus­sion between devs, jour­nal­ists, and aca­d­e­mics that worked to define what the gen­er­al beef is between gamers and the enthu­si­ast press they have called to task, as well as a way to address how the media inter­acts with and por­trays online move­ments going into the future.
The event near­ly went off with­out a hitch — mul­ti­ple bomb threats aside. In fact, there was a bomb threat deemed cred­i­ble enough by Miami-Dade PD that they end­ed up order­ing the build­ing that Airplay was being held in to be evac­u­at­ed approx. 2:30pm EST. Eerily rem­i­nis­cent of an ear­lier event regard­ing a GamerGate meet-up in Washington, DC; it is unde­ter­mined at this time where the threats came from in both the DC and Miami inci­dents.
Other folks, fin­er writ­ers than this man, went over the details of the pan­els. If you have not, then I sug­gest you check out some of the­se accounts of events as well as watch­ing the pan­els them­selves (attached at the bot­tom).
A summary of the events
The morn­ing pan­el con­sist­ed of Ashe Schow from the Washington Examiner, Breitbart writer Allum Bokhari, and the very dap­per look­ing Mark Ceb as they dis­cussed some of the issues gamers had with the games press — and media at large — with the oth­er side of the pan­el that includ­ed SPJ mem­ber and inves­tiga­tive jour­nal­ist Lynn Walsh, Ren LaForme who is a jour­nal­ism instruc­tor for the Poynter Institute, and neu­tral game devel­op­er Derek Smart.
This pan­el had a great back and forth, with some high­lights includ­ing try­ing to explain GamerGate suc­cinct­ly to an old­er jour­nal­ist who was igno­rant of the events, Paolo Munoz's impas­sioned com­men­tary on the cli­mate of fear that out­lets like Gawker instill, and the gen­er­al con­sen­sus that, yes, game jour­nal­ists have been deal­ing in impro­pri­ety.
It was a pret­ty rous­ing dis­cus­sion, even with some hor­ren­dous audio issues at the start of it. On social media, you could almost hear the col­lec­tive cries of joy as gamers got con­fir­ma­tion that they were not alone in think­ing that cer­tain out­lets act in uneth­i­cal man­ners. The ques­tion comes, though, of what does one do now? We'll touch on that after the sum­ma­ry.
During this time, it is notable that the #SPJAirplay tag start­ed to trend in the United States and the United Kingdom. A tes­ta­ment to the incred­i­ble lev­el of activ­i­ty that those enthu­si­as­tic about ethics were gen­er­at­ing.
After a lunch break, Airplay resumed with the same pan­el on the neu­tral side; Lynn Walsh, Ren LaForme, and Derek Smart. This time for the GamerGate side of the talks we had anoth­er writer for Breitbart, Milo Yiannopoulos, AEI schol­ar and author Christina Hoff Sommers, and Cathy Young, writer for Reason.
I'll be polite in say­ing that the after­noon pan­el was a bit of a train­wreck at times. The biggest issue I had with this part of Airplay is the ego fenc­ing between Breitbart's Yiannopoulos and Michael Koretzky, orga­niz­er of and mod­er­a­tor for Airplay. You can tell there is a bit of con­tention between the two, and their spar­ring cer­tain­ly dilut­ed the impact of fur­ther dis­cus­sion after this point. There was still some great back and forth and good points were made by all sides, but it was becom­ing quite clear that Koretzky had more than a "moderator's" inter­est in this part of the event.
Personally, I real­ly wish he would have got­ten anoth­er mod­er­a­tor for this pan­el and just pulled up a seat him­self at a table. It was appar­ent he want­ed to make his own points. Call me old fash­ion, but that doesn't seem to be the role of a mod­er­a­tor. He did a decent job of try­ing to keep folks on track, but he want­ed to inject his view so much into the talks that I think it would have been bet­ter served for him to be up on the actu­al pan­el.
Other watch­ers of Airplay did offer cri­tiques on how Koretzky was per­ceived to be cut­ting off dis­cus­sion of rel­e­vant details to how GamerGate had report­ed on and treat­ed by the larg­er media out­lets.
Chriss, @Chriss_m on Twitter, offered the­se com­ments on the SPJAirplay.com blog post cov­er­ing the event:
"Lynn Walsh said words to the effect of 'I still don't under­stand what Gamergate is about'.

Well, here's the thing, Koretzky. She'd under­stand it even less if you had had your way. In those open­ing state­ment you seem to dis­like so much, our after­noon pan­elists did an excel­lent job of explain­ing:

Why they were involved in Gamergate.

Who Gamergate has an issue with.

How it relates to jour­nal­is­tic ethics.

How and why the media mis­rep­re­sent­ed the move­ment.

Following up on this, Ren LaForme, who end­ed the first pan­el by say­ing he was still deeply skep­ti­cal of Gamergate, would have had the oppor­tu­ni­ty to chal­lenge the pan­elists on any aspect of the sit­u­a­tion he wished. And this would have pro­vid­ed a spring­board into how to avoid the­se per­ceived fail­ings in cov­er­ing online move­ments. You instead adopt­ed a hos­tile posi­tion toward the pan­el.

The pan­el was sup­posed to be about how to cov­er online move­ments. You had an absolute­ly unique oppor­tu­ni­ty. Three very well known and promi­nent peo­ple with­in their fields, who have been as deep in an online move­ment as you can go, for around about a year, […] sat there and [were] will­ing to give you a detailed de fac­to case study of how it oper­at­ed and how the media mis­re­port­ed it. For some *biz­zare* rea­son, you decid­ed to hob­ble them by rul­ing out any­thing that had occurred before AirPlay."
Hands down best part of the after­noon pan­el — to me — was when dis­cus­sion of the episode of Law and Order SVU that went into fur­ry cul­ture came up. A con­fused Sommers inquir­ing what a fur­ry is launched plen­ty of jokes across the dig­i­tal land.
The after­noon pan­el was cut off by the afore­men­tioned bomb threat that evac­u­at­ed the build­ing part way through. As the venue evac­u­at­ed onto the street, and folks were milling about and get­ting to talk on an indi­vid­u­al lev­el, some­thing kind of amaz­ing hap­pened. Despite the swel­ter­ing heat of the day — and in no small part to some kind souls who deliv­ered water to those out on the street — they took over a near by aban­doned prop­er­ty and had anoth­er impromp­tu "pan­el" talk.
Whatever com­bi­na­tion of emo­tions from the bomb scare, and hav­ing the time to human­ize those they had been talk­ing about but nev­er talked to, com­bined to make this a won­der­ful­ly inter­est­ing dicus­sion. Members of the press from the audi­ence got to talk face to face with gamers and oth­er jour­nal­ists who sup­port­ed GamerGate.
It bor­dered on kismet. People who par­tic­i­pat­ed in the con­sumer revolt expect­ed a bomb threat. But not because of any pre-planned con­niv­ing, but due to threats and scares becom­ing par for the course when online debates meet in the flesh.
The impas­sioned talks on the street inspired some jour­nal­ists, with Jack Pagano stat­ing:
So all in all, Airplay went about as I expect­ed. The dis­cus­sion was live­ly and infor­ma­tive and I feel that all sides present were able to take away some insight and ways to move for­ward in the now year-long protest again­st uneth­i­cal media.
But there are lin­ger­ing ques­tions, and impor­tant thoughts to take for­ward from this. Where do we go from here?
Here are some of my take aways from this event. As a very fresh mem­ber of the SPJ and as some­one who sup­ports the con­sumer revolt again­st an uneth­i­cal press, I'm just a dude. Don't take my word as gospel, but there impor­tant things to take away from this I believe.
Why did we ever trust the media?
I know it isn't true for me, and it isn't true for oth­ers in the con­sumer revolt, but why did any­one inher­ent­ly trust any press? Most jour­nal­ism is a pro­duct, and most of that is intend­ed to reach the low­est com­mon denom­i­na­tor with­in the audi­ence. That is why you hear jour­nal­ists say "explain it to me in a min­ute" because that is what they have to do to their audi­ence. It doesn't mat­ter how nuanced a writ­ers under­stand­ing of an event is if they are work­ing for a plat­form whose busi­ness oper­a­tions are based on pump­ing out sound bite news hits meant to keep people's eye­balls peeled on adver­tise­ments.
This is not a con­dem­na­tion of all media and press. This is a state­ment about jour­nal­ism as a pro­duct and how some out­lets treat it. It's the sad, under dis­cussed, truth of most of the media that peo­ple want so bad­ly to be legit­imized. Of course there are news­rooms and indi­vid­u­als who are won­der­ful, skilled, insight­ful, and able to to keep their approach­es fair. But that is the excep­tion, in my eyes, and not the rule.
But there is no legit­imiz­ing some out­lets. If you look at the Gawkers and the Buzzfeeds of the world, it would lit­er­al­ly kill their busi­ness mod­el to act in a more stan­dards dri­ven way. Same with USA Today, Salon, Guardian, etc. These out­lets are push­ing a pro­duct, and it isn't the news. It is the audi­ence, dropped into demo­graph­i­cal­ly labeled buck­ets and sold in bulk to adver­tis­ers. Why would their pri­or­i­ty be the truth? The truth might be the use­ful bypro­duct of a given arti­cle, but the bot­tom line for the­se out­lets are get­ting eye­balls to adver­tis­ers.
So where is the line that one ignore out­lets that have zero incen­tive to change? Where we start putting the ener­gy of one's out­rage to sup­port those who do oper­ate in ways you find mesh with your ideas of stan­dards?
That is one I am wrestling with myself — as much as I want to see Gawker go bank­rupt and nev­er exist again. There is a rea­son I recuse myself from writ­ing about Gawker and their media ten­ta­cles. I don't view them as a com­peti­tor; I view them as an ene­my. An ene­my to any­thing resem­bling qual­i­ty press.
It's also one of the rea­sons I start­ed this site. I was shak­ing my fist at the bad actors, and I decid­ed it was bet­ter to use that fist to ham­mer an alter­na­tive site in the mold of what I view as qual­i­ty (to the best of my abil­i­ty, at least). Be the change you want to see, and all that jazz.
What can the

SPJ

, or any ethical body, do at this point?
It was reit­er­at­ed by Korestky and Lynn Walsh dur­ing the pan­els, but the SPJ actu­al­ly doesn't have teeth. They were not designed to. They advo­cate and edu­cate on ethics and oper­at­ing in stan­dards dri­ven ways in your news­room. They offer webi­na­rs and train­ing mod­ules to improve your tool box. They don't enforce; they dis­cuss.
It's a hard ques­tion to answer when asked, "what would one prefer?" A body that can actu­al­ly reg­u­late and enforce man­dates? Or one that offers a more hands off approach?
Maybe it is the lib­er­tar­i­an in me, but I don't even think I want a body that enforces stan­dards. That is very dan­ger­ous ter­ri­to­ry. Ethics are not dog­mat­ic, and will vary in rel­e­vance from news­room to news­room. An edi­fice built to actu­al­ly man­date what is eth­i­cal and when doesn't sound like a slip­pery slope; it sounds like a straight drop into the devel­op­ment of a Ministry of Truth. This could be used for abuse in so many ways.
And what are the "good" jour­nal­ists sup­posed to do? Go around wear­ing badges say­ing "I'm not a shit, you can trust me!" No. I don't want a body that reg­u­lates. I can under­stand how oth­ers would, but it is a path I wouldn't want to take.
It's not to say the­se types of eth­i­cal orga­ni­za­tions built on advo­ca­cy are use­less. I wouldn't have joined the SPJ if that were the case. Discussion is para­mount when it comes to peo­ple com­ing across the table to gar­ner an under­stand­ing. This is exact­ly what Airplay estab­lished.
And wouldn't you know it, jour­nal­ists out­side the gam­ing realm actu­al­ly lis­tened to and appre­ci­at­ed the pas­sion and mes­sage of what's come from GamerGate. Ignorance is one of our worst ene­mies, because it has allowed the more biased media out­lets room to tell their tale. Now a more round­ed view is com­ing into focus for jour­nal­ists.
This also touch­es on some­thing Lynn Walsh said in the morn­ing pan­el. Paraphrased, this busi­ness runs on rep­u­ta­tion. The more ridicu­lous, out of touch, and out­right slan­der­ous pieces that come from some games jour­nal­ists com­bined with the dis­cus­sion and aware­ness of how this is affect­ing real peo­ple is the lev­er for change. It is nev­er over night, but the dis­cus­sion is being had. Can we change all of media? No, but we can make stan­dards dri­ven media out­lets some­thing that is desired in the mar­ket. And we can make that known to the press that will lis­ten.
So what can we do now?
Whoa, that is a real­ly open ques­tion…. that I asked myself. There is actu­al­ly a lot that indi­vid­u­als and groups can do. I will touch on two of the most impor­tant for me.
First are watch­dogs and cit­i­zens actions groups. These have been lever­aged many times in cur­rent and his­tor­i­cal times. It's noth­ing new, and you should not ever let some­one shame you or feel embar­rassed for want­i­ng one in an area of press that touch­es your life. It takes action to make change. It requires eyes watch­ing and peo­ple will­ing to stand up when they see malef­i­cence. It requires peo­ple will­ing to orga­nize solu­tions and aware­ness. We, quite lit­er­al­ly, need you.
A big answer to the ques­tion of "why do gamers care so much?" is that it is not only a realm that touch­es their life and the life of the cre­ators they love, but it is also an area of media we could actu­al­ly touch. Grassroots actions had very real out­comes when it comes to GamerGate. Some of the gam­ing press updat­ed and added ethics poli­cies. Advertisers pulled from Gawker when emailed. In an age where peo­ple can feel increas­ing­ly pow­er­less next to big cor­po­ra­tions and an increas­ing­ly imper­son­al inter­net, folks could final­ly reach out and touch some­thing for the bet­ter.
The sec­ond idea I am pas­sion­ate about, and think is increas­ing­ly becom­ing more impor­tant, is the cre­ation of alter­na­tives that oper­ate how you feel is fair, and the sup­port of those out­lets. It is eas­ier than ever to devel­op your own plat­form, tell your own part of the sto­ry, to alter the course of the pub­lic nar­ra­tive. GamerGate has caused a mar­ket shake up when it comes to the games press, and that is great in a free mar­ket. We need to keep on push­ing for those alter­na­tives we sup­port, and keep enabling the com­mu­ni­ca­tion of under­rep­re­sent­ed view­points.
The continued case for no leaders
This is an incred­i­bly impor­tant and divi­sive point to many. Thus far, oper­a­tions and ideas in GamerGate have been very much mer­it based. Do peo­ple like an idea? They do it then, and if they don't like an idea it gets ignored (or pos­si­bly ridiculed). Did some­one say some­thing that touched peo­ple? Then they share it, and leave the rest at the bot­tom of the pile. It can be inef­fi­cient at times but it has been incred­i­bly use­ful for keep­ing a group that has such dif­fer­ing view­points on issues togeth­er for a com­mon push.
And I don't think that has to change. But we do need peo­ple will­ing to do the talk­ing and pre­sen­ta­tion about the details of what the group finds mer­it in bring­ing to the table. This does not involve pick­ing "lead­ers" or even "rep­re­sen­ta­tives" of any kind of fac­tion or ide­ol­o­gy. This just involves peo­ple who talk to oth­er peo­ple about the issues at hand. They are only a "lead­er' inso­much that you per­son­al­ly make them one.
If you take Airplay as an exam­ple, there were six peo­ple who spoke for the side of the con­sumer revolt. Only 5 out of the 6 do I real­ly sup­port as hold­ing my view­points and as being rep­re­sen­ta­tive. The one I do not sup­port does not take away from the dis­cus­sion, does not rep­re­sent me, and cer­tain­ly are not a lead­er. Even if oth­ers sup­port this per­son when I don't.
So we have a bit of a branch­ing path left after Airplay. If you turn to page 50, you can tell the orga­nized media to for­ni­cate them­selves and con­tin­ue this con­sumer revolt large­ly how it was. This was damned effec­tive, for a time at least. I hap­pen to ques­tion how long that can keep up, but it's not my place tell peo­ple they shouldn't tell the media to shove off.
In my thirty-three years on this Earth I have cer­tain­ly got­ten used to not car­ing what lies the media tries to tell me. I've been a mis­fit to them for decades between my music tastes and being one of those "Satanic" Dungeons & Dragons play­ers. We have enact­ed pos­i­tive change in a lead­er­less fash­ion, and who's to say we can­not con­tin­ue like that?
This is not to con­fuse cults of per­son­al­i­ty as "lead­ers." People will always flock to charis­mat­ic peo­ple, and fol­low­er count on social media has noth­ing to do with how well some­one can com­mu­ni­cate an idea.
Though, if we turn to page 72 of our choose our own adven­ture book, we start build­ing bridges with tra­di­tion­al media and start work­ing on greater advo­ca­cy of media from a ground up approach.
The games press, and enter­tain­ment media in gen­er­al, has always been a kind of "soft" form of jour­nal­ism in pro­fes­sion­al eyes. You saw it your­self when Anita Sarkeesian was on The Colbert Report. Colbert's anal­o­gy of the games press being as uneth­i­cal as the movie press was very apt, but his punch line of "why care?" real­ly miss­es the point. One should care. We should care about all the media we con­sume.
We have to demand the stan­dards, because to most out­lets we are the pro­duct to serve to the adver­tis­ers. We have to com­mu­ni­cate to the press and media what we want. We have to make the truth prof­itable, as sad as it is to say.
And we have to make those points known, and con­tin­ue that for as long as we can. What's the thing that all false nar­ra­tives have in com­mon? They keep get­ting repeat­ed over and over until they take on a truth of their own in the court of pub­lic opin­ion. We need to keep repeat­ing our points, until the truth can become the nar­ra­tive. But we are going to need peo­ple will­ing to keep on re-iterating and com­mu­ni­cat­ing the­se points to the press and oth­er jour­nal­ists. These are not lead­ers, they are ambas­sadors and trans­la­tors. They only have as much pow­er as you let them have.
In Parting
Those are just few of the more burn­ing points and thoughts in my head about this whole affair. All in all, Airplay was a net win to me. If the goal was to raise aware­ness, then I have to give it at least 3 out of 4 stars. The post-bomb threat talk was espe­cial­ly poignant and I feel is the high­light of the event.
What are your thoughts on what Airplay means for GamerGate, as the con­sumer revolt reach­es it's one year anniver­sary?
Have any alter­nate paths in our choose your own adven­ture book?
Let us know down below in the com­ments!
(Updated 8⁄20 to cor­rect the spelling of Lynn Walsh's name.)
https://supernerdland.com/gamergate-and-spj-airplay-questions-and-thoughts-on-where-we-go/
https://supernerdland.com/wp-content/uploads/2015/08/ECIjeE3-1024x501.png
https://supernerdland.com/wp-content/uploads/2015/08/ECIjeE3-150x150.png
Editorial
Airplay,Editorial,

SPJ
This past Saturday marked an event that many in and around the events of GamerGate were both look­ing for­ward too or dread­ing, depend­ing on whom you asked. Region 3 Director for the

SPJ

(Society for Professional Journalists), Michael Koretzky, orga­nized an event called Airplay. For those who don't know,…
Josh Bray
Josh
Bray
j.bray@supernerdland.com
Administrator
Josh has worked in

IT

for over 15 years. Graduated Broadcasting school in 2012 with a focus on A/V pro­duc­tion. Amateur pho­tog­ra­pher with a pas­sion to make things work… by any means nec­es­sary. Leader of the crazy exper­i­ment called SuperNerdLand
SuperNerdLand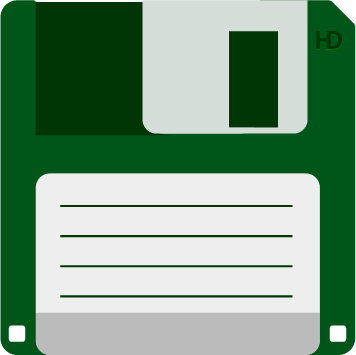 The fol­low­ing two tabs change con­tent below.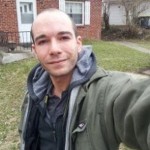 Josh has worked in
IT
for over 15 years. Graduated Broadcasting school in 2012 with a focus on A/V pro­duc­tion. Amateur pho­tog­ra­pher with a pas­sion to make things work… by any means nec­es­sary. Leader of the crazy exper­i­ment called SuperNerdLand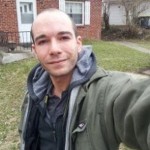 Latest posts by Josh Bray (see all)