Gamergate Meet-up, GGinDC, Gets Bomb Scare
And this is where that last state­ment turns into a bad joke.
So a "fire drill" just cleared out #GGinDC. DC's finest enforc­ing. #GamerGate pic.twitter.com/VdOUOnimQY

— Allan TFH/RoEL/VLR (@allanbourdius) May 2, 2015
At approx. 12:15am EST, police arrived at Local 16 to evac­u­ate the premise. According to those on the scene, the author­i­ties told those attend­ing it was for a "fire drill" at first. This changed to reports of a pos­si­ble bomb threat, with event atten­dee @matthewhale207 stat­ing he was "told by what appeared to be a rank­ing offi­cer that it was a "Serious threat.'"
I think I know why the police came out in such force at #GGinDC. pic.twitter.com/eF118HgNbF

— Daniel Snider (@PersonofAwesome) May 2, 2015
We have reached out to the Washington, DC MPD (Metropoliten Police Department) for com­ment on this. We have yet to receive a respon­se as of the time of pub­lish­ing, but we will keep this piece updat­ed with their respon­se.
[UPDATE 3:30pm EST 5/3/2015]: Owen Good of Polygon was able to obtain com­ment from the DC Metropolitan Police Dept. stat­ing,
"The Metropolitan Police Department of Washington D.C. con­firmed to Polygon that offi­cers evac­u­at­ed the restau­rant, Local 16, in respon­se to infor­ma­tion received from the FBI. A threat made over Twitter said the build­ing would explode, a police spokesman said."
[UPDATE 5:54pm EST 5/4/2015]: DC MPD con­firms the­se accounts with us stat­ing,
On Friday, May 1, 2015 at 9:30 pm the Metropolitan Police Department received infor­ma­tion from the FBI in ref­er­ence to an indi­vid­u­al post­ing on Twitter that a bomb would be det­o­nat­ed inside of 1602 U Street, NW (Local 16 restau­rant and bar) if the event they were hav­ing was not post­poned . The estab­lish­ment was host­ing a gam­ing event.

MPD con­tact­ed man­age­ment at the estab­lish­ment, and the deci­sion was made by the man­age­ment to evac­u­ate the loca­tion and check for haz­ardous devices. The estab­lish­ment was evac­u­at­ed and the premis­es was then swept for haz­ardous mate­ri­als with noth­ing found.

The inci­dent remains under inves­ti­ga­tion.

Any per­sons with infor­ma­tion about this inci­dent are asked to call police at (202) 727‑9099, or by tex­ting to 50411.
Until then, we have wit­ness accounts like this from peo­ple who attend­ed the event:
Cops closed down the street to pedes­tri­an traf­fic. No one allowed past the bar Claims of mul­ti­ple bomb threats all day #GGinDC #GamerGate

— Chicago Joe (@adudeinaplace) May 2, 2015
You know it's a good par­ty when there are threats, bomb scares, fire alarms, evac­u­a­tions & police. #GGinDC pic.twitter.com/WAmnp41kF2

— Christina H. Sommers (@CHSommers) May 2, 2015
This comes after ear­lier attempts on social media to put pres­sure on Local 16 to shut down the meet-up. Some even going so far as to call the establishment's own­er, pleaing that they not allow the group to gath­er at the U Street restau­rant and bar.
SJWs are spread­ing mis­in­fo to try to get the venue for #GGinDC to not host #GamerGate. Authoritarian non­sense. pic.twitter.com/3KvEUJqAs4

— Whenindoubtdo (@whenindoubtdo) May 1, 2015
These two events are uncon­nect­ed as of this time. There is no solid evi­dence to sup­port their con­nec­tion, and I real­ly hope that any­one with half a brain cell would know not to waste the time of Washington, DC police and fire depart­ment resources to dis­rupt an event they dis­agree with. Until we can get con­fir­ma­tion one way or anoth­er, I urge our read­ers to not assign pre­ma­ture blame to one group or anoth­er.
Owner of bar called me after get­ting scary warn­ings not to host #GGinDC Spoke with accent:"Would nev­er keep any group out. This is America."

— Christina H. Sommers (@CHSommers) May 2, 2015
Who ever did this pos­si­bly put lives in dan­ger by dis­tract­ing police resources from any real events occur­ring. Besides being ille­gal, it is just a plain cow­ard­ly action, whether by a third par­ty troll or some­one who dis­agrees with those who gath­ered.
Ben Dalton, @TVTokyoBen on Twitter, had this to say,
"It goes with­out say­ing that there was nev­er a bomb, and if any­thing this high­lights how easy it is for some­one to cause mass pan­ic [on] events they don't agree with to go on lock­down"
It's worth a major note, that despite the turn to the evenings events, the atten­dees to the "GGinDC" meet-up didn't let their evening get spoiled by the actions of a cow­ard. Local 16 even re-opened after every­thing was clear with free shots for all, and many friend­ly con­ver­sa­tions about what Gamergate is.
This writer is glad that every­one was safe that night, and is proud that they did not let this scare tac­tic ruin the event. Extra kudos goes out to the folks at Local 16 for allow­ing the event despite pres­sure, and their respon­se to the scare.
I was at #GGinDC, and got to speak with the own­er of @localsixteen. "This is America; any­one can come to my bar."

— Davin Ng (@newater) May 2, 2015
https://supernerdland.com/gamergate-meet-up-ggindc-gets-bomb-scare/
https://supernerdland.com/wp-content/uploads/2015/05/header1.png
https://supernerdland.com/wp-content/uploads/2015/05/header1-150x150.png
Nerd News
Bomb Threat,GGinDC,Nerd News
Meet-ups are fan­tas­tic things. When you can meet a group of peo­ple that you have com­mu­ni­cat­ed with online for some­time, the feel­ing can be amaz­ing. This is exact­ly what hap­pened in Washinging,

DC

, as hun­dreds of video game and media ethics enthu­si­asts gath­ered for a meet-up at the Local…
Josh Bray
Josh
Bray
j.bray@supernerdland.com
Administrator
Josh has worked in

IT

for over 15 years. Graduated Broadcasting school in 2012 with a focus on A/V pro­duc­tion. Amateur pho­tog­ra­pher with a pas­sion to make things work… by any means nec­es­sary. Leader of the crazy exper­i­ment called SuperNerdLand
SuperNerdLand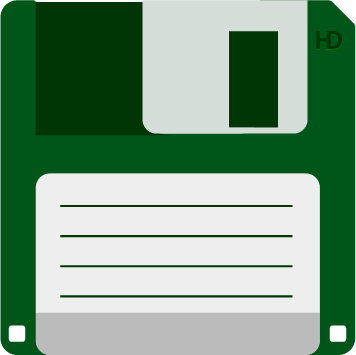 The fol­low­ing two tabs change con­tent below.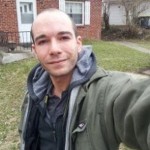 Josh has worked in
IT
for over 15 years. Graduated Broadcasting school in 2012 with a focus on A/V pro­duc­tion. Amateur pho­tog­ra­pher with a pas­sion to make things work… by any means nec­es­sary. Leader of the crazy exper­i­ment called SuperNerdLand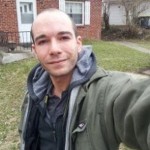 Latest posts by Josh Bray (see all)