Indie Preview: Sombrero from PixelMetal
(Read our interview with PixelMetal about game dev, the industry and other miscellany here!)
"Don't mess with us. We're from New York. "
Gather around folks, I have the pleasure today of telling all you little cowpokes about the story of a lil' game called Sombrero. Sombrero is a competitive local multiplayer based (up to four) party platformer from New York City based PixelMetal, LLC. It's the kind of action based friendly fighter that brings to mind games like Towerfall Ascension. A straight comparison to Towerfall would be doing a disservice to Sombrero, though, which works on being in a class of its own via aesthetic and execution.
Despite playing on preview builds, Sombrero feels well polished and is a blast to play already. Even though not all the planned features are in yet, this game is already in better shape than a number of completed games on the market I've had the displeasure of playing.
At the time of writing, you have 16 characters reflecting western themes and references (as well as some indie game cameos), three lovingly detailed stages with multiple layers of scrolling and scaling that really bring them to life, and two of four planned play modes implemented that are enjoyable and, at times, a literal blast. Development of Sombrero is going heavy and hard as well, with new power-ups, features, and characters being added with every build.
"Fill your hands, you son of a bitch!"
Gameplay involves selecting your character, selecting which stage you will piss your friends off on, and choosing a game mode to define your action-packed duels.
You will find a lot of respectful references, friendly nods, and humor within the character selection. They all present a different look, but play the same. So it makes the selection a matter of avatar preference and not technical match-ups. All game modes throw you and your friends into the selected stage with your trusty pistol at your side to start, with power-ups like shotguns, dynamite, and ever so satisfying cannonballs available to help you in stopping your opponents and to destroy parts of the terrain (at times exposing stage hazards). The dev news feed in-game notes including more power-ups, including a temporary shield and a high jump.
Controls are about as simple as you can get. This is a great thing, as there is no need to over complicate controls for a game like Sombrero, and it makes it so anyone can pick it up quickly. It has a twin stick shooter setup where the left analog stick controls your movement and the right analog stick used to point and shoot your weapons (there is early keyboard support offered as well). The two shoulder buttons have you jump, and this sets up a very comfortable control scheme. The controls are not rebindable at this time, but this is just a preview build and I'm sure that will come with the proper options menu down the line.
Everything just feels solid, movement is fluid, and the sound design comes together to make playing feel good. It even has the obligatory Wilhelm scream when you die!
"Any man don't wanna get killed better clear on out the back."
Sombrero is wrapped in an aesthetic that not just fits its theme very well, but helps to offer definition and contrast while the chaotic action is happening on-screen. It uses a traditional Mexican art style that folks will find familiar from games like Guacamelee, and it pays its respects to Western, Mexican, and Aztec lore. I've heard some call this aesthetic a little garish, but it is used well here to tell the story of the game with out words and is effective at keeping everything clear in a very fast paced game.
The soundtrack to Sombrero, done by Nathaniel Chambers from Bubble Pipe Media, provides the game the cherry on top of the iconic western feel it achieves. Even the understated title screen theme helps to set up what to expect when first launching the game, and gets stuck in your head as easily as any pop song would — I'm humming it right now whilst writing this up!
Get to the point, Slim.
Despite the Alpha state of the game (Beta coming soon), Sombrero is already a very polished, fun-filled, and satisfying game. The experience while playing is boisterous and entertaining for all ages Any fans of games like Super Smash Bros. will feel right at home jumping around and twerking to get those kills and snatch that loot.
So far the only real con — and I'm really having to play devil's advocate here — that I can pick on the game for is that it is local multiplayer only, no online multiplayer here. First , netcode is a bitch to do well and who knows about the future. Second, and more importantly, this is the type of game to be played together with a group of friends while shoving shoulders and talking smack.
The only other thing that comes to mind as a possible con is if you are not into this style of game. I know a multiplayer versus platformer may not be everyone's cup of tea, even though I still think you should give this in-progress gem a shot with a group of friends. You'll have fun.
Here is video of me detailing some aspects of the game outside the bustle of battle. (Author's note: I TOTALLY didn't lose my recorded footage of playing with a friend and thus had to record this by myself to make sure I hit my deadline today. Totally.)
You can look forward to Sombrero hitting Windows, OSX and Linux later this year.
(Disclaimer: The author and editorial staff are friendly on Twitter with Nick Robalik.)
(Note 2:30pm 6/8/2015: Corrected a part that said "fast past" to be "fast paced.")
https://supernerdland.com/indie-preview-sombrero-from-pixelmetal/
https://supernerdland.com/wp-content/uploads/2015/06/2015-06-08-10_26_37-Greenshot-1024x320.png
https://supernerdland.com/wp-content/uploads/2015/06/2015-06-08-10_26_37-Greenshot-150x150.png
PC
PC Impressions
PC Impressions,PixelMetal,Sombrero
(Read our interview with PixelMetal about game dev, the industry and other miscellany here!) "Don't mess with us. We're from New York. " Gather around folks, I have the pleasure today of telling all you little cowpokes about the story of a lil' game called Sombrero. Sombrero is a competitive local multiplayer based...
Josh Bray
Josh
Bray
j.bray@supernerdland.com
Administrator
Josh has worked in IT for over 15 years. Graduated Broadcasting school in 2012 with a focus on A/V production. Amateur photographer with a passion to make things work... by any means necessary. Former SPJ member. Editor-in-Chief and do-er of tech things at SuperNerdLand
SuperNerdLand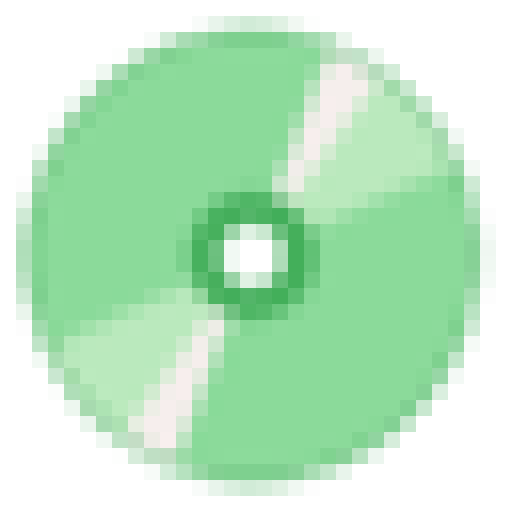 The following two tabs change content below.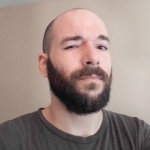 Josh has worked in IT for over 15 years. Graduated Broadcasting school in 2012 with a focus on A/V production. Amateur photographer with a passion to make things work... by any means necessary. Former SPJ member. Editor-in-Chief and do-er of tech things at SuperNerdLand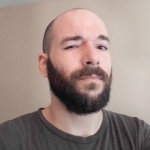 Latest posts by Josh Bray (see all)