Magic the Gathering: Zachary Jesse Receives Ban From Organized and Online Play
(Author's note: The con­tent of this arti­cle con­cerns itself with the actions of Wizards of the Coast and pro play­ers, not with the legal rul­ings of Jesse's case, and does not take a stance on his ver­dict.)
On May 10, oth­er­wise nor­mal cov­er­age of Grand Prix Atlantic City – one of Magic: The Gathering's (or Magic, as its also called) pop­u­lar open events – was inter­rupt­ed with a sin­gle tweet by Drew Levin, writer for StarCityGames.com, con­cern­ing one of the play­ers in the event's Top 8.
Quick reminder: Zach Jesse is a lit­er­al rapist who got away with serv­ing three months of an eight year plea deal. http://t.co/99dsBEzFKP

— Drew Levin (@drewlevin) May 10, 2015
The tweet's — pic­tured above — sub­ject is Zachary Jesse, who in 2004, plead guilty to aggra­vat­ed sex­u­al bat­tery. He was sen­tenced to 3 months of an 8 year pris­on sen­tence, and was required to have no con­tact with the vic­tim and to with­draw from their mutu­al uni­ver­si­ty until she grad­u­at­ed.
Aside from heat­ed debate and crit­i­cisms lev­eled at sup­port­ers and detrac­tors, fur­ther infor­ma­tion con­cern­ing Jesse did not sur­face until last week.
On July 2, a post on /r/magicTCG – reddit.com's sub-forum for Magic – noti­fied the com­mu­ni­ty that Jesse had received a ban from orga­nized play. Any tour­na­ments, Grand Prix, Pro Tours – any­thing that required Jesse's offi­cial reg­is­tra­tion num­ber, he could no longer play in. In addi­tion, Jesse's account on Magic: The Gathering Online – the offi­cial online client for game­play – was ter­mi­nat­ed and his vir­tu­al col­lec­tion seized, although Wizards of the Coast (WotC) agreed that they would liq­ui­date his account and reim­burse him for it (not with­out stress­ing that this wasn't some­thing they had to do). Both bans will expire in 2049 which is, as the com­mu­ni­ty has not­ed, essen­tial­ly a life­time ban for Jesse.
WotC has not issued an offi­cial state­ment from any of their social media accounts, but a rep­re­sen­ta­tive of the com­mu­ni­ty was autho­rized to post the fol­low­ing mes­sage to a thread in /r/magicTCG:
"We work hard to make sure all play­ers feel wel­comed, includ­ed and safe at our events so that they can have fun play­ing Magic. We don't gen­er­al­ly com­ment on indi­vid­u­als or provide posi­tion state­ments in the abstract, but we take action to address play­er issues and com­mu­ni­ty con­cerns when we feel it is nec­es­sary." – https://archive.is/IGBje
Community opin­ion of the ban­ning and the sit­u­a­tion lead­ing up to it has been divid­ed, but the gen­er­al con­sen­sus has been that Jesse's ban sets a dan­ger­ous prece­dent for orga­nized play. Some users have expressed con­cern that they will also be banned for hav­ing a crim­i­nal record, even if it was for some­thing that hap­pened years ago. Others have argued that Jesse's ban has noth­ing to do with his crim­i­nal record, instead hap­pen­ing as a result of the out­cry on social media dur­ing GP Atlantic City; they note that Hall of Famer and pro­lific Magic writer, Patrick Chapin, also has a crim­i­nal record for the sale and pos­ses­sion of ecsta­sy, yet not only is allowed to play but serves in many ways as a pub­lic face for Magic's com­pet­i­tive scene.
A few have made the sug­ges­tion that Jesse's ban is due to WotC try­ing to clean up their pub­lic image and make Magic a safe space, some­thing that seems to be sup­port­ed by WotC's only pub­lic respon­se to the Jesse ban, and arti­cles on inclu­sion released by high­er ups with­in the com­pa­ny.
This isn't the first time an up-and-coming pro play­er has received neg­a­tive pub­lic feed­back from oth­er pro play­ers. A sim­i­lar inci­dent occurred in May at Grand Prix Las Vegas Modern Masters 2015 Draft, where Pascal Maynard was pub­licly crit­i­cized on Twitter by pro play­ers and ChannelFireball.com co-writers William Jensen and Owen Turtenwald for pick­ing a foil Tarmogoyf in his sec­ond pack first pick. Picking the card, worth about three hun­dred dol­lars in near-mint con­di­tion, led to Jensen and Turtenwald dis­miss­ing Maynard for "dis­grac­ing com­pet­i­tive Magic" by not tak­ing anoth­er card that worked bet­ter with the cards he had already picked. Maynard went on to place fifth over­all in the event and auc­tioned off the card on eBay with the intent to keep part of the mon­ey and donate the rest to the char­i­ty Gamers Helping Gamers (the card sold for $2007). Jensen and Turtenwald both issued pub­lic apolo­gies and con­tin­ue to write arti­cles for ChannelFireball.
The sim­i­lar­i­ties between what was ter­med on social media as "GoyfGate" and the ban­ning of Jesse are eas­i­ly iden­ti­fi­able. In both sit­u­a­tions, up-and-coming play­ers were pub­licly crit­i­cized by writ­ers for pop­u­lar Magic web­sites who seemed to have suf­fered no penalties for doing so; in both cas­es the crit­i­ciz­ers were even applaud­ed by some with­in the com­mu­ni­ty for their actions. Professional lev­els at any sport are very much clique-ish, and Magic is no dif­fer­ent. Some vet­er­an pro­fes­sion­al play­ers do not like to see "fresh blood" come in and usurp posi­tions that they've held for years. It's pos­si­ble that some of the­se play­ers who shamed Maynard and Jesse did so to dis­cred­it or down­play the achieve­ments they've made in the com­pet­i­tive Magic set­ting.
Time will tell if WotC will reverse its deci­sion in the face of calls to boy­cott the com­pa­ny, but as some peo­ple have said: if this ban was an attempt to make us feel safe to play Magic, it just isn't accom­plish­ing that.
https://supernerdland.com/magic-the-gathering-zachary-jesse-receives-ban-from-organized-and-online-play/
https://supernerdland.com/wp-content/uploads/2016/04/port-article-header.png
https://supernerdland.com/wp-content/uploads/2016/04/port-article-header-150x150.png
Nerd News
Trading Card Games
Traditional Games
Banning,Magic The Gathering,Zachary Jesse
(Author's note: The con­tent of this arti­cle con­cerns itself with the actions of Wizards of the Coast and pro play­ers, not with the legal rul­ings of Jesse's case, and does not take a stance on his ver­dict.) On May 10, oth­er­wise nor­mal cov­er­age of Grand Prix Atlantic City – one…
Pory
Pory
pory@supernerdland.com
Editor
A per­son, not a label.
SuperNerdLand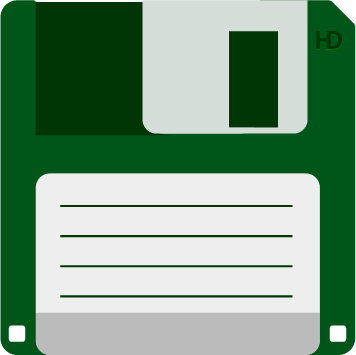 The fol­low­ing two tabs change con­tent below.