GamerGate in D.C. — The Full Story: Camaraderie and Bomb Threats
The Road to GGinDC
It can some­times be an uncom­fort­able thing when online events jump into the real world; try­ing to get a num­ber of peo­ple who most­ly inter­act online into one loca­tion can be dif­fi­cult. But that's exact­ly what Milo Yiannopoulos and Christina Hoff Sommers decid­ed to do in Washington D.C., to resound­ing — if inter­rupt­ed — suc­cess.
This isn't going to be a dry recount­ing of the facts. If you want that, my edi­tor, Josh Bray, has already given a pret­ty excel­lent time­line of events in our ini­tial cov­er­age. This is a sto­ry told part­ly through the eyes of those who were there and col­lect­ed via tweets, blog posts, streams, and recount­ed to me per­son­al­ly, at length, by peo­ple who were there. Contributors include GwenLilyKnight and her part­ner, who I con­sid­er friends, work with the site, and who I have been work­ing with in online activism for the past few months. I feel writ­ers should have a degree of crit­i­cal dis­tance from their work, but here I do not. Only by being immersed in the­se events do I feel I can real­ly do them jus­tice in a recount­ing. So here is the sto­ry of GGinDC as I see them, and as the peo­ple who I've col­lect­ed the­se accounts from see them.
There have been suc­cess­ful GamerGate mee­tups before, two in London and sev­er­al small-scale gath­er­ings where peo­ple par­tic­i­pat­ing in the online con­sumer revolt met with oth­ers for the first time (in what some of us would call "meat­space"), but this was the first big United States mee­tup, and it was always going to be much more con­tro­ver­sial than it deserved to be. Yiannopoulos and Sommers spear­head­ing the event per­son­al­ly gave it a greater amount of weight, as did being in the nation's cap­i­tal. All in all, about 150 peo­ple RSVP'd to the event. People came from all over the U.S. — even oth­er parts of the world — all gath­er­ing for an evening at the Local 16 Bar on U Street, where a room had been booked for those attend­ing. The stage was set for a nice lit­tle par­ty where peo­ple would do noth­ing more than meet for the first time and con­verse over some drinks.
"

The right of the people peaceably to assemble"
Enter the bum­bling antics of one Arthur Chu. Oh Arthur. Do you just not like oth­er peo­ple hav­ing fun? The one-time Jeopardy win­ner and seem­ing­ly full-time busy-body made it his mis­sion the night of the mee­tup to con­tact Local 16 repeat­ed­ly on social media, via e-mail and even hav­ing his fol­low­ers send phone calls with odd and hys­ter­i­cal mes­sages at the man­ager. He referred to those gath­er­ing as a "right wing hate group" and tried to imply that the event being allowed to take place in their venue was some­how an endorse­ment of the "harass­ment and intim­i­da­tion of wom­en." I think the irony of try­ing to impinge on the rights of a group while osten­si­bly ded­i­cat­ed to free speech and free expres­sion was lost on poor Arthur, but it wasn't lost on some of his fol­low­ers or oth­er GamerGate crit­ics, who backed away from his attempts to intim­i­date and harass the venue. This was an attack on the right to peace­ful­ly gath­er, and done by a fac­tion of peo­ple try­ing every­thing they can to stop it, includ­ing — as we will see — some­one even­tu­al­ly break­ing the law. This speaks vol­umes about how poor the state of free expres­sion has become in the gam­ing and tech world, and neat­ly demon­strates why GamerGate still exists.
Whilst Scrooge McChu was des­per­ate­ly try­ing to ruin a par­ty out of spite, sim­ply because he didn't like those attend­ing, peo­ple were already arriv­ing in D.C. SuperNerdLand con­trib­u­tor Gwen Lily Knight, an inde­pen­dent game devel­op­er, and her part­ner (to whom I am indebt­ed to for help­ing me put this sto­ry togeth­er) took a bus ride across sev­en states con­sist­ing of twelve hours to be at the mee­tup. There was a spir­it of coop­er­a­tion in get­ting peo­ple to the event; homes were opened up by D.C. locals, and peo­ple gath­ered for pre-meetup meals and sight­see­ing. People helped each oth­er out in what­ev­er way they could to make the trip worth­while and smooth. If all of this seems out of char­ac­ter for a "hate mob," you'd be right.
As peo­ple start­ed to arrive at the venue, it became clear that Washington D.C. was a city on alert. Protests relat­ed to the Baltimore riots were still ongo­ing, and there was a police pres­ence already in the vicin­i­ty of Local 16 — around 30 pro­test­ers and as many police offi­cers block­ing the inter­sec­tion. The bar is locat­ed a block away from a police depart­ment and across the street from a fire house. There had been some expec­ta­tions that there might be some kind of dis­rup­tion already, after the social media push by Chu and friends ear­lier in the day to get GGinDC eject­ed, but it seemed like utter insan­i­ty that some­one would actu­al­ly call in a threat to a loca­tion on such high alert already.
Ain't No Party Like a GamerGate Party
The mee­tup was in a room upstairs at Local 16, with ear­ly arrivals stand­ing around won­der­ing how many more would arrive as peo­ple start­ed to trick­le in. Many of those attend­ing only knew each oth­er via Twitter han­dles or oth­er online screen names, so intro­duc­tions were often made with both name and nick­name. Some even wore name-tags with their online han­dles to sig­ni­fy who they were. The room rent­ed start­ed to fill more and more until it was start­ing to over­flow, packed full of folks want­i­ng to be part of this event. The thrill of see­ing peo­ple you have only met online, and see­ing the faces of oth­ers you appre­ci­ate for the first time, is a hell of a thing. Camaraderie and a real par­ty atmos­phere was present in the bar, with peo­ple just enjoy­ing being around oth­er peo­ple. It was an atmos­phere of pos­i­tiv­i­ty and excite­ment.
Milo and Sommers arrived, and the packed room erupt­ed with applause. Christina Hoff Sommers is some­one who is used to hav­ing her talks protest­ed, being shout­ed over and hav­ing her books burned, so I imag­ine arriv­ing to such a warm wel­come had to be refresh­ing. After they set­tle in, a speech is given; first by Milo, then by Sommers, then by Factual Feminist Deputy host Caroline Kitchens, with the room being qui­et­ed with par­o­dy dis­play of "Feminist Jazz Hands." "Milo being Milo" I think was the best descrip­tion that was given to me about his part, as any­one who knows the Breitbart jour­nal­ist will attest that he is one of the most flam­boy­ant­ly British men on the plan­et.
There were hand­shakes and drink­ing (some drink­ing more than oth­ers); devel­op­ers mix­ing with peo­ple used to the D.C. polit­i­cal scene; a D.J. was brought out as were two posters for every­one to sign hon­or­ing the two main hosts. Cathy Young, anoth­er famed fem­i­nist writer and schol­ar, was also in atten­dance, and has writ­ten her own first-hand account of events. Despite the stereo­type that some would pin on gamers, the crowd had a large con­tin­gent of pro­fes­sion­al peo­ple, well dressed folks in their 30s. A huge span of ages, races, gen­ders and sex­es were present, as well as main­stream jour­nal­ists and polit­i­cal types. Not just basement-dwelling neck­beards. The mee­tup was around 30% wom­en at an esti­mate, for those won­der­ing.
Just look at all the pho­tos. You have middle-aged cou­ples, peo­ple with grey­ing hair, a good Asian and Hispanic con­tin­gent, inde­pen­dent games devel­op­ers, tech pun­dits, black, white, straight, gay. A num­ber of media peo­ple also turned out: Brandon Morse and Lizzy Finnegan of The Escapist; Allum Bokhari, con­trib­u­tor to Breitbart and GamePolitics; Ralph of The Ralph Retort. There were jour­nal­ists from The Daily Dot, Reason, the Washington Examiner, The Daily Caller and pos­si­bly many oth­er media attend­ing incog­ni­to. Just a huge glob of dif­fer­ent peo­ple, some you'd expect to see in a Washington bar and some you would not. Like a plush otter, which was cir­cu­lat­ed and made its way into many pic­tures in hon­or of Twitter user Andrew Gleason (known as Otter Jesus), who ran the "GamerGate Hug Patrol."
If you think I'm harp­ing on about the diver­si­ty thing too much, then think back to the ear­ly cov­er­age of GamerGate. The words "white" and "male" were the pre­vail­ing descrip­tors, along with "angry" and every ugly out­dat­ed gamer stereo­type imag­in­able. Look at the images. Listen to the sto­ries. The stereo­type and mis­la­bel­ing has been dis­cred­it­ed, yet is still repeat­ed in some out­lets. MSNBC and oth­ers have broad­cast GamerGate as "a lit­er­al war on wom­en."
Gwen Lily Knight — who formed half of SuperNerdLand's pres­ence at GGinDC — is dis­abled. She suf­fers from var­i­ous symp­toms, but a cou­ple are that leg mus­cles can get so eas­i­ly worn out that they can no longer sup­port her, as well as being in over all con­stant pain. I hope she does not mind me say­ing, but I think her just get­ting to D.C. was an achieve­ment in and of itself. And she then attend­ed the mee­tup with her part­ner, despite hav­ing a scare regard­ing col­laps­ing the day before. An event that stuck out to me in her account­ing was her con­ver­sa­tion with Dr. Sommers. Gwen was sit­ting down and sur­vey­ing the scene, when Twitter user VGBouceHouse took it upon him­self to stand up to allow Sommers to sit down and speak with Gwen. What I didn't ini­tial­ly real­ize was that he is a recent amputee. So here we have a man — who hasn't even got his pros­thet­ic yet — stand­ing up so a 65-year-old fem­i­nist schol­ar and doc­tor of phi­los­o­phy can talk to a dis­abled mixed-race les­bian indie devel­op­er and her fiancée. These are the kind of peo­ple that are labeled as a "hate mob" and are wag­ing "war on wom­en?" I have one ques­tion to ask to peo­ple that are ped­dling that nar­ra­tive: What is wrong with you? Do you not have eyes and ears?
Someone Set Us Up the Bomb
Now we get into the uncom­fort­able part of our evening, sad­ly. It's just past mid­night EST, and the par­ty is still in full swing. This is approx­i­mate­ly the time that the bounc­ers for Local 16 announced that the build­ing need­ed to be evac­u­at­ed, using the ini­tial expla­na­tion of a "fire evac­u­a­tion" (which is stan­dard pro­ce­dure to pre­vent pan­ic). Since the room is upstairs, though, it was dif­fi­cult to evac­u­ate the less mobile mem­bers of the group. Eventually it got to the point where Gwen and VGBounceHouse were some of the only peo­ple left in the build­ing that the police and Local 16 secu­ri­ty staff were des­per­ate­ly try­ing to emp­ty out. So Gwen's part­ner made the deci­sion to car­ry her down the stairs, since her con­di­tion meant she was no longer mobile. VGBouncehouse had to make do with slid­ing along the floor to get out. Coming out­side, they could now see the street was lined with police vehi­cles and offi­cers, ambu­lances and fire engi­nes. This is D.C we are talk­ing about; they do not mess around. As you may have read, it came to light the FBI (GamerGate and its crit­ics) had for­ward­ed what they con­sid­ered to be a cred­i­ble threat to the D.C. police (You can read their full state­ment in our pre­vi­ous report), who then took action to evac­u­ate the premis­es whilst a canine unit was sent inside to check for any explo­sives.
Gwen is some­one I con­sid­er a friend; she is some­one I deeply respect, and even more so now for just get­ting to D.C. When some cow­ard­ly prick cre­ates a sit­u­a­tion where she needs to be car­ried down the stairs on her future wife's back because they want to make a bomb threat to a place in the cap­i­tal of the United States, that piss­es me off. She expressed to me lat­er: "Why is there a bomb threat over ethics in games jour­nal­ism? I just want gam­ing to suc­ceed. Why is all of this hap­pen­ing?" Yes, all of this seems absurd. What does some­one have to be think­ing to threat­en this group of peo­ple? Nothing jus­ti­fies a bomb threat and I hope they find who­ev­er did this and put them some­where very dark and very secure for while. The D.C. police han­dled the sit­u­a­tion very well, help­ing take Gwen and VGBouncehouse to out­door seat­ing and com­mu­ni­cat­ing with rep­re­sen­ta­tives from the crowd regard­ing the ongo­ing sit­u­a­tion.
The par­ty didn't stop there for many in GamerGate, though. Some moved to oth­er bars and restau­rants while Local 16 was cleared; oth­ers just took pic­tures with each oth­er out on the street. When Local 16 was even­tu­al­ly reopened (around 1:45am), there were free shots and shared sto­ries to be had at the bar. But the inci­dent did cut the night short for some; for exam­ple, Gwen, her part­ner, and their gra­cious host, D.C local @orthonormalist, decid­ed to call it a night after the slight­ly hec­tic evac­u­a­tion.
"

Some bomb threat recipients are more equal than others"
The press crit­i­cal of GamerGate seemed at a loss of what to do. To their cred­it, some of them did report on the sto­ry — with mixed lev­els of suc­cess. Polygon did a very matter-of-fact and restrained write-up, includ­ing a lev­el of bal­ance pre­vi­ous­ly unseen in their GamerGate report­ing. Jason Scheier of Kotaku did a mixed write up that des­per­ate­ly tried to under­mine the peo­ple at the event. Destructoid took a sim­i­lar approach, using its arti­cle as mere­ly anoth­er excuse to attack Milo Yiannopoulos and C.H. Sommers. The IGDA offered up a baf­fling respon­se to the events on Facebook, seem­ing­ly more wor­ried about main­tain­ing their own PR, before being tak­en to task by Derek Smart, one of their own mem­bers. The ever-so-professional head of RockPaperShotgun, John Walker, referred to the atten­dees as being "delight­ed" with the threats and said GamerGate is "fap­ping itself into an ecsta­t­ic fren­zy because of some sup­posed 'bomb threat.'" John Walker is entire­ly out of line and out of touch with real­i­ty, in my view. This is a man, who is sup­posed to be head of a major gam­ing web­site, going out of his way to belit­tle bomb threats, whilst say­ing they have not cov­ered any­thing like this on their site. A point Twitter users duti­ful­ly point­ed out. Behavior like this from RPS, Kotaku, Destructiod and the IGDA once again shows a basic lack of pro­fes­sion­al­ism whilst Polygon, sur­pris­ing­ly, demon­strat­ed how the sto­ry should be cov­ered. GamePoltics also han­dled the sto­ry admirably well.
I'm not going to sit here and tell you Arthur Chu or some col­lec­tive group of "Social Justice Warriors" were respon­si­ble for the threats; that would be a betray­al of my prin­ci­ples and the truth. The truth is that at this junc­ture, we have no clue who sent those threats or why. Arthur Chu was being mean-spirited and pos­si­bly strayed into harass­ment that night, but it is incred­i­bly unlike­ly he car­ried out a threat of this nature. It's the same thing with all threats like this. We just don't know what it was about until an arrest has been made.
Since no arrests have been made, it's been high­ly irre­spon­si­ble and will­ful­ly untruth­ful for media out­lets to blame the face­less boo­gie­man of "GamerGate." Look at the faces of the hun­dreds of peo­ple at GGinDC. Take a good long look at that crowd of nor­mal and pret­ty stun­ning­ly diverse peo­ple hav­ing a good time and tell me that is a "hate mob" respon­si­ble for crim­i­nal acts, and not a group of gamers just want­i­ng to meet up and have a good time. The media nar­ra­tive is so patent­ly ridicu­lous and sim­ply fails to uphold its own inter­nal log­ic.
So who is respon­si­ble for the threats again­st GGinDC? Well it's the same type of per­son respon­si­ble for the threats again­st Zoe Quinn, it's the same type per­son who sent a needle in the post to Milo Yiannopoulos: a per­son. Not a group, not a hash-tag, not a belief sys­tem, not a gen­der and not a race. An indi­vid­u­al who deserves to be treat­ed as such. Isolated, deranged, and on the wrong side of the law. But it's hard to demo­nize groups when you rec­og­nize the respon­si­bil­i­ty of the indi­vid­u­al.
I was going to say here "this won't be cov­ered on Kotaku or Polygon on any­where else that usu­al­ly hungers for 'female gamers in per­il' sto­ries" when start­ing this piece, but that has since proven to be untrue. This event has had the effect of human­iz­ing the very peo­ple they have spent eight plus months demo­niz­ing, in a way that can't be ignored. To cause them to make the embar­rass­ing, with­er­ing admis­sion that threats and harass­ment are everyone's prob­lem, not just a select few who wish use them to push an agen­da. The nar­ra­tive has become too big to keep up. Where it has been main­tained, it looks even more out of touch with real­i­ty at this point. They could ignore a few threats online sent GamerGate sup­port­ers' way, but flesh and blood peo­ple with tan­gi­ble police reports and moun­tains of live-tweeted evi­dence has exposed their view for the farce it is, despite the digs and naked inac­cu­ra­cies that Jason Schreier and the writ­ers at Destructoid attempt­ed to get in.
Unbowed and Unbroken
GGinDC was made up of real peo­ple, with real lives, real dis­abil­i­ties and real strengths who had a real­ly good time despite the best efforts of peo­ple who ranged from pet­ty, to spite­ful, to fed­er­al­ly crim­i­nal. I want to impress on you how unbowed the peo­ple who attend­ed are. This isn't the sto­ry of how a group of peo­ple who cow­ered in fear and had their mee­tup ruined. This is the sto­ry of peo­ple who evac­u­at­ed a build­ing, and so decid­ed to par­ty in the street and con­tin­ue to take pic­tures with each oth­er. To dance and be ridicu­lous like peo­ple, real peo­ple, are.
The biggest effects of this event has actu­al­ly be spur more GamerGate mee­tups all over the U.S. and beyond, with mee­tups planned in Boston, New York, Toronto, San Francisco and more. Gwen told me that, despite being exhaust­ed and hav­ing to be car­ried out of that build­ing, she was still so very glad she went and her and her part­ner were still audi­bly excit­ed and impas­sioned when they recount­ed the­se events. "It's time for less fear," she told me. I couldn't agree more.
[Disclosure: GwenLilyKnight and her part­ner Indigo Altaria con­tribute to SuperNerdLand and are friends with the author and edi­tor. Contributors to SuperNerdLand speak with Allum Bokhari online.]
[Update 5÷7÷2015: Editor Indigo came through and cleaned up Josh's gram­mar derps]
https://supernerdland.com/gamergate-in-d-c-the-full-story-camaraderie-and-bomb-threats/
https://supernerdland.com/wp-content/uploads/2016/04/header1.png
https://supernerdland.com/wp-content/uploads/2016/04/header1-150x150.png
Odds and Ends
Opinion
Bomb Threat,GamerGate,GGinDC
The Road to GGinDC It can some­times be an uncom­fort­able thing when online events jump into the real world; try­ing to get a num­ber of peo­ple who most­ly inter­act online into one loca­tion can be dif­fi­cult. But that's exact­ly what Milo Yiannopoulos and Christina Hoff Sommers decid­ed to do in Washington D.C., to resound­ing — if…
John Sweeney
John
Sweeney
scrumpmonkey@supernerdland.com
Editor
John Sweeney is a ter­ri­bly British man with a back­ground in engi­neer­ing. He writes long-form edi­to­ri­al con­tent with analy­sis of gam­ing, games media and inter­net cul­ture. He also does the occa­sion­al video game ret­ro­spec­tive with a week­ly column about Magic the Gathering thrown in for good mea­sure. He also does most of our inter­views for some rea­son, we have no idea why. A staunch sup­port­er of free speech and con­sumer rights; skep­ti­cal of agen­da dri­ven media and sus­pi­cious of unac­cou­table author­i­ty but always hope­ful for change.
SuperNerdLand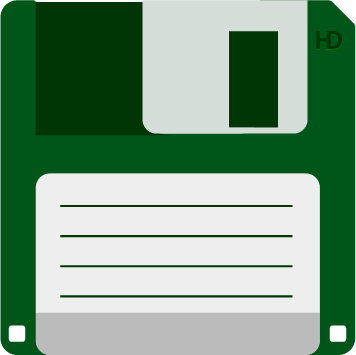 The fol­low­ing two tabs change con­tent below.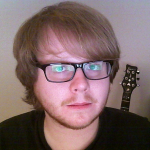 John Sweeney is a ter­ri­bly British man with a back­ground in engi­neer­ing. He writes long-form edi­to­ri­al con­tent with analy­sis of gam­ing, games media and inter­net cul­ture. He also does the occa­sion­al video game ret­ro­spec­tive with a week­ly column about Magic the Gathering thrown in for good mea­sure. He also does most of our inter­views for some rea­son, we have no idea why. A staunch sup­port­er of free speech and con­sumer rights; skep­ti­cal of agen­da dri­ven media and sus­pi­cious of unac­cou­table author­i­ty but always hope­ful for change.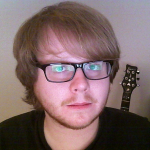 Latest posts by John Sweeney (see all)