Ghostbusters and Guilt-vertising: Or How The "Right" Product Can Make You A Better Person
(Disclaimer: The opin­ions expressed in this arti­cle are the author's own and do not nec­es­sar­i­ly rep­re­sent those of the SuperNerdLand.com staff and/or any con­trib­u­tors to this site.)
Over nine dif­fer­ent arti­cles plus var­i­ous tweets from "celebri­ty" per­son­al­i­ties. This is what dropped onto the inter­net between May 17th/18th after inter­net review­er and B-Movie producer/director James Rolfe released a video on his YouTube chan­nel explain­ing why he wouldn't be see­ing or review­ing the new Ghostbusters reboot from Paul Feig. In this age of faux war­fare over aspects of cul­ture, is it any mys­tery what bend the­se arti­cles took?
"Earlier this week, mean­while, a video, fea­tur­ing Cinemassacre review­er and hard-core orig­i­nal "Ghostbusters" fan James Rolfe rant­i­ng about how he refus­es to see the new film…" — The Wall Street Journal

"…it is still some seri­ous bull­shit to take a prin­ci­pled stand again­st the Ghostbusters reboot on the grounds of "qual­i­ty." The whole point about the orig­i­nal — despite being one of this guy's "favorite fran­chis­es of all time"—is what a mas­sive piece of shit it was, is, and ever shall be." (empha­sis is in orig­i­nal arti­cle) — The Stranger

"…he also very, very specif­i­cal­ly doesn't men­tion doesn't men­tion the all-female cast.

It seems like an absurd over­sight when cri­tiquing this film to not men­tion the gender-swap, but it's in fact a very cal­cu­lat­ed deci­sion that allows Rolfe (and his sup­port­ers) to fight off crit­i­cism by claim­ing, cor­rect­ly, that he didn't even men­tion the cast­ing while simul­ta­ne­ous­ly blow­ing on his dog whistle till he's fuck­ing blue in the face." — Pedestrian

"I think the bath­room cru­saders know they hate trans peo­ple. They're using bath­room safe­ty as a bul­wark to not seem as big­ot­ed (they're so big­ot­ed that they think they're com­ing across as rea­son­able right now. Think on that). I don't think "Angry Video Game Nerd" knows that he's hav­ing a sex­ist reac­tion to Ghostbusters. I think a lot of guys online DO know that (or that they don't believe sex­ism exists, which is even worse), but I don't think "Angry Video Game Nerd" is sit­ting around stew­ing over wom­en in Ghostbusters." — BirthMoviesDeath

"Yesterday some man-child threw a pub­lic tantrum about the new Ghostbusters, declar­ing from what appears to be his parent's base­ment that he will nev­er, ever, ever watch it. So every­one go watch the movie twice for him." — Gothamist

I real­ly want­ed to hate this Cinemassacre GHOSTBUSTERS review but I'm such a fan of noisy, thick-saliva swal­low­ing it won my heart. — Patton Oswalt

"And then there's "The Angry Video Game Nerd," a misog­y­nis­tic web show whose syco­phan­tic Wikipedia entry made me pine for hem­lock in my cof­fee." — FiveThirtyEight
So what video got everyone's knick­ers in a twist? What put James at the front some imag­i­nary Mongol-esque band of maraud­ers on the inter­net that are said to be tar­get­ing media intend­ed for wom­en?
It real­ly seems rea­son­able to me. I have a feel­ing about this videos intent as well. His video comes off as an answer to fan inquiries, and he has con­firmed this. Given his niche of cov­er­age, and his audi­ence size, I am sure that Rolfe was inun­dat­ed with ques­tions from his fans regard­ing what he thought of the Ghostbusters reboot so far and if/when he was going to review it.
So he gave his answer, with two videos worth of expla­na­tion. Though the cov­er­age so far focus on his first video, he has an even longer fol­low up on the pro­duc­tion hell that a 3rd Ghostbusters has gone through.
In his first video, James makes some salient points. The biggest one to me is the idea of "if you know you are not going to like it, then why pay to watch it?" And telling­ly, this is where the media lost their col­lec­tive shit.
Personally, I whole­heart­ed­ly agree with this idea. The rea­son why so many medioc­re Call of Duty titles come out, and why we are on Transformers 5 of a fran­chise when every­one you ask will call the movies a guilty plea­sure at best, are the same.
Money. Liquid fuck­ing cash. Asses in the seats. It's great to think of the things we con­sume in cul­ture as hav­ing some mer­it, artis­tic or oth­er­wise. It's how we reas­sure our­selves of our pur­chas­es. Producers and dis­trib­u­tors of media large­ly have no such want to imprint integri­ty onto their pro­duct. The mea­sure of worth in most eyes in this are­na is mon­ey.
They are akin Vince McMahon, CEO of WWE. They don't under­stand exact­ly what peo­ple want, they just go off what gets a reac­tion. Good or bad. Does it get ass­es in the seats? Then their job is done. They are not in the busi­ness to appease our artis­tic or cul­tur­al sen­si­tiv­i­ties, the­se com­pa­nies are in busi­ness to make mon­ey.
If we zoom back into the Ghostbusters reboot, part of Sony's attempt to get "ass­es in the seats" was focus to focus on the female cast. One couldn't find an arti­cle touch­ing on the movie's pro­duc­tion that didn't men­tion the fact it had female leads in the head­line. Just do a Google search for "Female Ghostbusters," and you will see the attempt to make this a dri­ving fac­tor in gar­ner­ing tick­et sales.
Why? Because I believe the high­er ups at Sony knew this was not going to be a hit on the nos­tal­gia fac­tor, like a lot of reboots are. From the Sony email hack we learned that before pro­duc­tion even start­ed, Feig envi­sioned doing a Ghostbusters reboot his way. This was going to be some­thing dif­fer­ent.
With the nos­tal­gia mag­net aspect of the reboot knocked out (or shoe­horned in via ref­er­ences at best), what is left to pro­pel a mid­dling movie gain­ing a huge­ly neg­a­tive recep­tion before it even hits the­aters?
Why latch­ing onto everyone's favorite cause du jour, of course: Progressiveness.
This is where I would like to define a term to describe a pat­tern I've been see­ing: "Guilt-vertising."
I describe Guilt-vertising as such;
To infer that con­sump­tion of a par­tic­u­lar piece of media or pro­duct makes you bad per­son, or infers prob­lem­at­ic char­ac­ter­is­tics to some­one who con­sumes a par­tic­u­lar piece of media or pro­duct, or

To infer that not con­sum­ing a par­tic­u­lar piece of media or pro­duct makes you a bad per­son, or

To infer that con­sum­ing the "right" type of media or pro­duct enrich­es you
This is some­thing we've seen in spades from some of the indie game cliques. The social jus­tice cru­saders online have been telling any­one who will lis­ten about how prob­lem­at­ic cer­tain main­stream games are. If you just embraced their games, and their ideas, you would cer­tain­ly be a bet­ter per­son. In fact, not being enam­ored of the lat­est walk­ing sim­u­la­tor cer­tain­ly shows you lack taste, at least. You might even hate wom­en if you don't want the­se prod­ucts.
Or so we are told.
In the same tirades that bemone con­sumer cul­ture, and using prod­ucts to iden­ti­fy one­self, peo­ple engag­ing in "Guilt-vertising" will ask you to iden­ti­fy your­self with their prod­ucts of choice. Unironically ask­ing you to iden­ti­fy with just anoth­er set of con­sumer prod­ucts that get gussied up as "pro­gres­sive art."
And so we see in the case of James Rolfe V. Ghostbusters. Rolfe pro­vides mea­sured rea­sons why he would like to speak with his wal­let and not see it, and the media accus­es him of being sex­ist, run­ning a misog­y­nis­tic show, and liv­ing girl­friend­less in his mom's base­ment. Anyone pay­ing atten­tion to gam­ing media the past two years will find this all too famil­iar.
Nevermind the facts of Rolfe's life and work, he is bran­dished with wrong­think for his choice, and told he is being a "soft sex­ist" The most baf­fling con­clu­sion being that he has com­mit­ted the crime of being a misog­y­nist for not men­tion­ing the female cast as one of his rea­sons to not see the film.
Some even point to Bill Murry's involve­ment as an indi­ca­tor that all is well with the Ghostbusters reboot. For those who don't know, there had been a third Ghostbusters movie in var­i­ous stages of pre-production for many years. The biggest fac­tor in it not get­ting far­ther than that seemed to be Bill Murry's reluc­tance to revis­it the uni­verse. Now that he is in the reboot, that adds auto­mat­ic "geek cred" to the movie, right?
Not real­ly. Also dis­cov­ered in the Sony email hack was infor­ma­tion indi­cat­ing that Sony were ready to lit­i­gate again­st Murry if he didn't par­tic­i­pate some­how. I imag­ine Ramis and Aykroyd didn't want to bring con­tract lawyers to the table with a friend, but Sony cor­po­rate has no such qualms. I would say it doesn't bode well when some­one has to be threat­ened with legal action if they do not par­tic­i­pate.
The media and Sony are try­ing to push con­sumers into a cor­ner. You are a real­ly bad per­son if you don't want to see the movie because of the female cast, but you are still a bad per­son if you dis­like the reboot for rea­sons total­ly unre­lat­ed to one's sex­u­al organs. This is a catch 22. This is Guilt-vertising.
It doesn't mat­ter if the movie is good or bad. In a lot of the arti­cles quot­ed above, you see a sen­ti­ment that the authors them­selves are not excit­ed about the reboot either. But you have to see it. Because wom­en. Because hell, wouldn't it be worth the tick­et to then go tell every­one how bad it actu­al­ly was?
Asses. In. The. Seats.
I tru­ly do not believe Sony thinks the Ghostbusters reboot is some cul­tur­al land­mark because of gen­der swapped leads. They're smart. They know how to use the media. And the media gets played like a damn fid­dle almost every time.
Is it any won­der that the day after Rolfe's video, a new Ghostbusters trail­er dropped? It was about time to drop a new trail­er any­way, and I don't even need to have a his­to­ry in PR to know that it was the per­fect time to drop it online. You can­not tell me that mar­ket­ing at Sony didn't know that the media would lap up this "Ghostbusters War" like crack laden dog­gie kib­ble.
"Ghostbusters War." pic.twitter.com/A2fQ8X13Jh

— TheCartoonLoon (@TheCartoonLoon) May 17, 2016
In a pin­na­cle of redi­rec­tion, Jen Yamato of The Daily Beast attempts to con­nect dis­lik­ing the Ghostbusters reboot to Donald Trump and anti-women sen­ti­ment in this dia­tribe. Choosing to not see a movie has just turned into an affront to wom­en, and appar­ent­ly aligns you with Trump.
Let that sink in for a moment.
This isn't even the first time in recent his­to­ry that a movie stu­dio seems to have pulled the Guilt-vertising lev­er. We saw some­thing sim­i­lar hap­pen with the atro­cious Fantastic Four movie from 2015 (laugh­ing­ly called Fan4stic among comic book fans).
In the mar­ket­ing lead up to the release of this flop, there was an attempt to spin mar­ket­ing into this odd vic­tim com­plex. For those who are not aware, there was a char­ac­ter (Johnny Storm) that was made black who was white in the comics. No big deal in my eyes, but it became a glar­ing sto­ry issue when he is sib­ling to some­one who is white (Susan Storm). So instead of choos­ing to make both Johnny and Susan black (because that's how genet­ics work, you don't have to rely on an adop­tion trope, and it's just a cool idea to me), or god for­bid mak­ing the de fac­to lead­er — Reed Richards — black, they chose to have a token that breaks canon­i­cal sto­ry­telling.
Fans who spoke out about this were called racists, and there was this bizarre inter­view released where a seem­ing­ly staged exchange hap­pens between the inter­view­er and the cast of the movie (fea­tured in the video below at 6:27). In it, he leads with the race issue, and then goes on this creepy track of fawn­ing over Kate Mara, her hair, and her toes.
Those who don't get into PR stuff much (I real­ly do not blame you) may not see an issue, but you see some­thing that just gen­er­al­ly does not hap­pen on the press jun­ket of major motion pic­tures. There were no "out of bound issues," and no PR han­dler came to shut off this cringy inter­view in its tracks before it even got to a toe fetish.
As the great video above from Midnight's Edge points out, you don't let fresh actors far off the prover­bial leash when on their press tour. More estab­lished and expe­ri­enced actors are given more free reign, but the sheer inex­pe­ri­ence of fresh actors makes PR han­dling almost a neces­si­ty in a media cul­ture that ampli­fies mis­takes into seem­ing­ly apoc­a­lyp­tic con­se­quences. I know Fantastic Four movies are tra­di­tion­al­ly made to thumb Fox's nose at Marvel in obvi­ous rights hold­ing actions, but there are cer­tain things that are PR 101. And shut­ting down hor­ri­ble inter­views is one of them.
There is also lit­tle that is coin­ci­dence when it comes to mar­ket­ing
Press after this focused on vic­tim aspect of Michael B. Jordan "defend­ing" his char­ac­ter, and this movie was posed as some­thing more than just a medioc­re pro­duc­tion. You were racist for ques­tion­ing the cast­ing, and the movie was ele­vat­ed into the "war" plat­form of cul­tur­al cri­tique.
There is some­thing that I don't think some of the­se mar­keters have real­ized yet, though. No one likes to be guilt­ed into some­thing. You might catch the peo­ple who want to virtue sig­nal through their choice of media, but most are not going to see your movie just to change some imag­i­nary idea that they are not pro­gres­sive enough. Movie and comic fans smelled the bull­shit through the con­tro­ver­sy, and Fan4stic became the worst regard­ed of Fantastic Four movies. And it had noth­ing to do with the race of any lead char­ac­ters.
The same will go with the Ghostbusters reboot I imag­ine. I sus­pect there is a cer­tain audi­ence that will go see it just to see how bad it is. I hard­ly think any­one but the social jus­tice cru­saders will look at view­ing this as some giant leap towards pro­gres­sive­ness. While I do think the movie will net just enough to war­rant the two sequels that Feig has planned, I do not think this is going to be a run­away block­buster. And I'll flat out state that I think a reboot of sim­i­lar look­ing qual­i­ty but with male leads would be just as lam­bast­ed.
But be pre­pared to hear how you are a hor­ri­ble per­son who hates chil­dren hav­ing female role mod­els, no mat­ter your cri­tique. Because we are in a world where some want to call you sex­ist even when you explic­it­ly state that the female cast is not the rea­son for your dis­like. And be pre­pared to do what works best in the­se cas­es.
Don't play their game.
In the case of James Rolfe, I'd be look­ing for a lawyer and fight­ing hard for libel. What the press blithe­ly puts out there for clicks once again can have last­ing reper­cus­sions. By attempt­ing to put a scar­let let­ter on Rolfe, they are active­ly dam­ag­ing future poten­tial by lever­ag­ing unsub­stan­ti­at­ed attacks for ad rev­enue. They are harm­ing his rep­u­ta­tion just to push eye­balls to their sites.
And all for a movie every­one will for­get a mon­th after its released. Welcome to the world Gawker helped cre­ate.
If we zoom out to the larg­er pic­ture, we can see that Guilt-vertising is actu­al­ly an excit­ing prospect to mar­keters. Levering emo­tion is one of the core con­cepts of impact­ful mar­ket­ing. Guilt and Shame are not out of the equa­tion, either.
"The key point is that, though both are neg­a­tive emo­tions, the effects they have are dif­fer­ent. Consumers who feel ashamed are best tar­get­ed by cam­paigns which offer a 'big pic­ture' solu­tion to their prob­lems, where­as those who feel guilty respond bet­ter to a small­er, short-term fix.

Marketers can manip­u­late shame and guilt in their strate­gies into a pos­i­tive out­come by pair­ing those emo­tions with the appro­pri­ate mes­sages." — Marketing Tech News
Ask Your Target Market points out that guilt is used rou­tine­ly by non-profit orga­ni­za­tions:
"Nonprofit orga­ni­za­tions use this tac­tic in their ad cam­paigns fre­quent­ly. Would you real­ly choose to spend your mon­ey on a cup of cof­fee each day rather than use it to save a starv­ing child? Are you real­ly not will­ing to pick up the phone and donate to save abused ani­mals? Are you real­ly going to throw that plas­tic bot­tle in the reg­u­lar garbage can rather than the recy­clable can?" — AYTM
So the advent of Guilt-vertising is not a new thing. Not new at all, if you look at the research in this 1991 paper pub­lished by the Association for Consumer Research.
"…we define con­sumer guilt as an affect trig­gered by the anx­i­ety a con­sumer expe­ri­ences upon the cog­ni­tion that he is trans­gress­ing a moral, soci­etal, or eth­i­cal prin­ci­ple. The trans­gres­sion can be pur­chas­ing a pro­duct, ser­vice, idea, or expe­ri­ence (i.e., a brand that does not abide by qual­i­ty stan­dards), or not pur­chas­ing a pro­duct Prescribed by moral, soci­etal, or eth­i­cal prin­ci­ples." — Association for Consumer Research
Though mar­keters are swift to tell you that you need to be deft when weav­ing guilt and shame to not have con­sumers rebel, the cur­rent crop of pro­gres­sive cru­saders haven't learned to take such a light touch. From petu­lant to increas­ing­ly hos­tile, defense of prod­ucts like the Ghostbusters reboot are so detached from real­i­ty as to cause gen­er­al con­fu­sion, if not laugh­ter, from crit­ics of the pro­duc­tion.
Calling some­one a misog­y­nis­tic, base­ment dwelling, sil­va swal­low­ing, hate­ful nerd does not change the view enlarge that Feig's reboot looks bor­ing and pan­der­ing. Meanwhile, the press that tries to call peo­ple to task for the crime of not lik­ing a movie looks increas­ing­ly infan­tile as fans give rea­soned respons­es for not lik­ing some­thing, and get called a shit­lord in return.
So where does this leave rea­son­able folks? Where we have always been.
Love what you love with no bounds, and pay no heed to those who want to call you a hor­ri­ble per­son for lik­ing or not lik­ing a movie, or game, or book. Trust your gut, and speak with your dol­lar. And if some­one squirms when you men­tion talk­ing their dol­lar away, then you know you hit a sweet spot. You are the best arbiter of your taste. Not me, not some hack at Salon, or a multi­na­tion­al pro­duc­tion com­pa­ny. Hell, go see the Ghostbusters reboot… just don't do it because you've been shamed into it.
Do it because you want to.
https://supernerdland.com/ghostbusters-guiltvertising/
https://supernerdland.com/wp-content/uploads/2016/05/Guiltvertising-Header.jpg
https://supernerdland.com/wp-content/uploads/2016/05/Guiltvertising-Header-150x150.jpg
Movies
Opinion
(Disclaimer: The opin­ions expressed in this arti­cle are the author's own and do not nec­es­sar­i­ly rep­re­sent those of the SuperNerdLand.com staff and/or any con­trib­u­tors to this site.) Over nine dif­fer­ent arti­cles plus var­i­ous tweets from "celebri­ty" per­son­al­i­ties. This is what dropped onto the inter­net between May 17th/18th after inter­net review­er…
Josh Bray
Josh
Bray
j.bray@supernerdland.com
Administrator
Josh has worked in

IT

for over 15 years. Graduated Broadcasting school in 2012 with a focus on A/V pro­duc­tion. Amateur pho­tog­ra­pher with a pas­sion to make things work… by any means nec­es­sary. Leader of the crazy exper­i­ment called SuperNerdLand
SuperNerdLand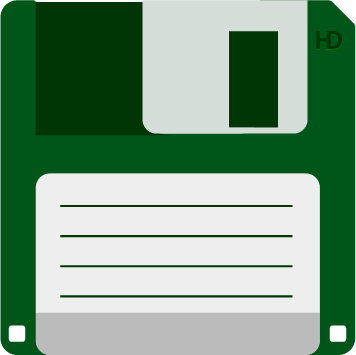 The fol­low­ing two tabs change con­tent below.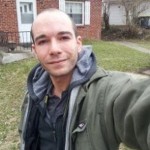 Josh has worked in
IT
for over 15 years. Graduated Broadcasting school in 2012 with a focus on A/V pro­duc­tion. Amateur pho­tog­ra­pher with a pas­sion to make things work… by any means nec­es­sary. Leader of the crazy exper­i­ment called SuperNerdLand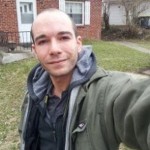 Latest posts by Josh Bray (see all)