Indie Implosion: "A Chair is a Videogame"
A chair is not a video game. Perhaps you could make a chair into a video game con­sole with some fan­cy mod­i­fi­ca­tions but, as it stands, we can safe­ly say the plain old object you park your bot­tom on is not, in fact, a video game. This might seem like an obvi­ous — even absurd — state­ment to make, but it is at the heart of the ero­sion of con­cepts and mean­ing. This could spell a dis­as­ter for inde­pen­dent devel­op­ment, game fund­ing and the public's engage­ment with gam­ing on a deep­er lev­el.
The abil­i­ty to prove what some­thing is and isn't lays at the heart of mod­ern ratio­nal­ism: through the mea­sure­ment and doc­u­men­ta­tion of the world around us and care­ful appli­ca­tion of deduc­tive rea­son­ing we can make sense of con­cepts and cat­e­go­rize them. A chair is not con­sid­ered a video game yet a uri­nal can be con­sid­ered a work of art — as is an unmade bed.
The term "art" has become com­plete­ly use­less in the mod­ern world. We might as well not have the word at this point due to its def­i­n­i­tion, and espe­cial­ly its appli­ca­tion, being so stretched and warped. This uncer­tain­ty has been wel­comed by many in the 20th cen­tu­ry as brave, new and excit­ing. Art became a con­cept, but as it delved deep­er and deep­er out­side of the bound­aries pre­vi­ous­ly set, the less and less it had pub­lic inter­est and atten­tion — aside from the occa­sion­al snick­er and shake the heads at how pre­ten­tious and ugly the art world had become. Instead of mak­ing art more democ­ra­tized, widen­ing the def­i­n­i­tion of art actu­al­ly made it more exclu­sion­ary and elit­ist.
Those who think they are push­ing the bound­aries are not actu­al­ly aim­ing to make games any­more, they are aim­ing to make con­cep­tu­al state­ments. And as we've seen in the art world, this ends up alien­at­ing the pub­lic.
People just don't buy art prints any­more by and large. Outside of small soci­eties in the major cities, peo­ple don't sit around and talk about works shown in gal­leries much any­more. Art was seen as the pre­serve of high soci­ety and some­thing to be aspired to. The mid­dle class­es used to rush out and buy prints of the artists of that day; art was some­thing that had a great deal of pub­lic inter­ac­tion in the past — far more than seen today. There is a good rea­son many of the art-prints peo­ple buy are by artists who are long dead. They hail from a time when art gal­leries were push­ing new works that were innate­ly aes­thet­i­cal­ly appeal­ing. As art got uglier and delib­er­ate­ly more obtuse, the mass-market for it dried up. The same will hap­pen to video games as they become less fun and more devoid of mechan­ics. Those who want to turn our arcades into art gal­leries should take a long look at the per­cent­age of our pop­u­la­tion that vis­its gal­leries at all. Outside of the art-world bub­ble, every­one is look­ing on in dis­gust. Outside of the "art game" bub­ble, gamers are doing the same.
The word "art" has become more syn­ony­mous with the word "wor­thi­ness" at this point; it has become a label we stick on some­thing in order to make it seem mean­ing­ful. To put our stamp of approval on it. Stripping the label of art from a piece of media or an object is a way of sig­nalling we don't think some­thing is wor­thy. That we think it is low, vul­gar or com­mon. In a very real sense, the fuzzi­ness of the word art has allowed it to become open to the rule of arbiters.
The peanut gallery scoffs at a game like Hatred, and dra­mat­i­cal­ly declar­es it "could nev­er be a work of art," or that it is "set­ting back games as an art form." They don't seem to real­ize that thanks to the efforts of peo­ple just like them is the rea­son why a uri­nal can be art today. Anything can be art — even if they don't per­son­al­ly like it. Not being able to point to a set mean­ing has empow­ered art crit­ics, and has had the effect of con­fus­ing and turn­ing off the pub­lic. Doing so to video games will only serve to empow­er the crit­ics espous­ing that view.
Saying some­thing "isn't a game" isn't a form of deri­sion like many see it — that is pro­ject­ing their own hang-ups about lan­guage onto the debate. They see the words "Game" and "Art" as being inter­change­able and mean­ing­less. To be used as badges to show how wor­thy their project is. They don't under­stand the need for use­ful def­i­n­i­tions most of us have.
When you're sell­ing a pro­duct, you need to be able to describe to an aver­age mem­ber of the pub­lic what it actu­al­ly is and all of this con­cep­tu­al post­mod­ern bull­shit won't help you reach and engage with the gam­ing pub­lic. This is under­min­ing faith in the indie game mar­ket as "inde­pen­dent" is becom­ing syn­ony­mous with "prob­a­bly not even a game."
To them, gamers are the unen­light­ened mass­es to be re-educated. They feel us poor fools just don't know what a "Game" is and we need to "Grow Up." That's one of the cra­zier things about the "indie scene" to me. They think a group of peo­ple who have gamed for a good por­tion of their lives don't know what they like, and have no abil­i­ty to decide what they think is or isn't good, as if the gam­ing pub­lic haven't been mak­ing that judge­ment call for decades.
Mr. Kirioth, from YouTube chan­nel Unit Lost, expressed this exas­per­a­tion per­fect­ly after play­ing a glut of inde­pen­dent­ly devel­oped "walk­ing sim­u­la­tor" games that lit­ter the Steam store­front. And it's not like the Steam tag sys­tem does any­thing to help you weed out the­se game. In fact "Walking Simulator" is a banned tag. Jumping up and down with rage at the term "walk­ing sim­u­la­tor" does not make this grow­ing stereo­type of a game­play type any less per­va­sive or reviled by the gam­ing pub­lic.
"Indie" games has mor­phed into a brand, and the enforced inclu­sion of non-games under that brack­et is dam­ag­ing that brand — and inad­ver­tent­ly strength­ens the posi­tion of the AAA indus­try. Whilst they have flirt­ed with the indie brand in the recent past, the big stu­dios are nev­er going to embrace the world of con­cep­tu­al non-games. Frankly, they are not stu­pid enough and have enough busi­ness sense to real­ize there is no mar­ket for it. So as inde­pen­dent games move fur­ther and fur­ther up their own rec­tum (or each oth­ers, as the case may be) even the most bland big-budget game has a degree of cer­tain­ty of at least hav­ing game-play. By focus­ing on no-hope con­cept games, the gam­ing press and indie devel­op­ers are active­ly dam­ag­ing their own mar­ket.
Words and con­cepts do change their mean­ing over time, but who decides what a word means? Well, those who use it of course. Language is demo­c­ra­t­ic and I think we shouldn't look to "fail­ure states" or "bar­ri­ers to pro­gres­sion" as our way to define games; we should look to the free mar­ket. What does a con­sumer, a gamer, expect when they hear the word "Video Game?"
Well, they expect game-play and pro­gres­sion; the idea of a fail­ure state is use­ful but what is more use­ful is what the reg­u­lar gamer comes to expect when they pur­chase a pro­duct. You don't define what a game is from an ivory tow­er of "Art" and "Culture." We all get to define what a game is by how we use the word in every­day lan­guage — and this con­cept scares the shit out of self-appointed cul­tur­al crit­ics because it com­plete­ly under­mi­nes their pow­er.
A large mass of gamers say­ing they don't think some­thing is a game isn't a philistine mob reject­ing the glo­ri­ous gam­ing future; it is the con­sumer reject­ing your def­i­n­i­tion. The attempt to ram "con­cept games" down our throats will end in a mir­ror of the con­cep­tu­al art world; with the major­i­ty of the pub­lic reject­ing it as mas­tur­ba­to­ry twad­dle.
This idea would seems obvi­ous. That there are things that are and are not video games. But we've reached a point of absur­di­ty already, because the debate has become politi­cized and inter­twined with per­son­al agen­das. The push for accep­tance of "games" with­out mechan­ics, the idea they shouldn't be dif­fer­en­ti­at­ed from actu­al video games, is self-serving and we see the very same clique of "art" peo­ple at its helm. Again, we must look to the art world and the idea of an elite set of patrons con­trol­ling what gets made.
A month­ly stipend to cre­ate works is not a new idea. It is a very, very old idea, but one that has been given a new edge by the attack on the free mar­ket we've seen tak­ing place in the gam­ing world. A push for gam­ing to be more tight­ly con­trolled by a hand­ful of crit­ics and con­nois­seurs; this is why we see so many peo­ple ask­ing for month­ly stipends to make what the mar­ket would nev­er sup­port. The gam­ing press then pushed the­se non-commercial projects and lion­ize their devel­op­ers, like we saw with Depression Quest and Zoe Quinn. They liked the con­cept of a game about depres­sion so much they over­looked the fact it was a "choose your own adven­ture" poor­ly writ­ten in HTML. They even man­aged to erode the def­i­n­i­tion of game cod­ing, attempt­ing to push HTML (Editors Note: HTML is markup, not cod­ing, you pre­ten­tious fucks) as a hard-coding lan­guage — some­thing any­one even vague­ly famil­iar with cod­ing would laugh you out of the build­ing for. But in their mind the truth is unpalat­able and not polit­i­cal­ly cor­rect; so we must swear black is white, down is up and every­thing is a game and a cod­ing lan­guage. By this log­ic my left bol­lock is a cod­ing lan­guage, a game, and a work of art — all in one I sup­pose?
Back in the renais­sance, wealthy patrons used their vast wealth to show off their enlight­ened sta­tus. On Patreon, and social media, we have peo­ple doing the same in gam­ing. The overt sup­port of the devel­op­ers "stick­ing it to tox­ic gamers" is social sig­nal­ing by peo­ple (many of which we came to dis­cov­er have trust-funds) who think them­selves a supe­ri­or social class. Patreon, when used to deliv­er work with set tar­gets, can be a very use­ful way of con­nect­ing more niche con­tent with an audi­ence. But as a form of "hip­ster wel­fare" it funds those who frankly don't have the tal­ent or abil­i­ty to make some­thing even a mod­er­ate amount of peo­ple would want to play. The ideas behind many of the­se games are more cel­e­brat­ed than the games them­selves, this is the move into "con­cept over con­tent" at work in video games. The who the devel­op­ers are, raw iden­ti­ty pol­i­tics, also takes prece­dent over the mer­it of their game.
The push to remove the mean­ing of the word video game has win­ners and losers; once again this also comes with great poten­tial finan­cial gain. Governments and edu­ca­tion­al insti­tu­tions are look­ing to invest pub­lic mon­ey and give grants to video games and video game research. As we saw with the mak­ers of Sunset, Tale of Tales' arts grants make up a huge pro­por­tion of what many in this area get in income — since their games are com­plete­ly unfit to sur­vive in the com­mer­cial mar­ket. Once the arts grants dried up, Tale of Tales threw a spec­tac­u­lar hissy-fit and implod­ed.
This is how a whole legion of ter­ri­ble art games gets made and the devel­op­ers pock­et a prof­it with­out ever hav­ing to sell a sin­gle unit or com­pete in the mar­ket­place. If you can con­vince a gov­ern­ment or uni­ver­si­ty that you are "push­ing the bound­aries of video games," or that your sin­gle lev­el made with stock uni­ty assets fea­tur­ing a voice-over about some­thing 'mean­ing­ful' is indeed a video game, and not a mere­ly min­i­mal effort piece of garbage a 7-year-old could make, you can secure more fund­ing. The vio­lent reac­tion to peo­ple who say "the­se aren't games" is part­ly an effort to avoid scruti­ny of their pro­duct.
The losers are those who gen­uine­ly want to advance game design, or have research that requires fund­ing but are being drowned-out by social sci­ence majors want­i­ng a quick and easy buck with­out hav­ing to learn how to make an actu­al game. This is made all the more galling by the fact that this mon­ey most­ly comes from tax­pay­ers like you and me.
Once again we see how those wag­ing a war on the mean­ing of video games — and the con­cept of the gamer — get around hav­ing to gain a lev­el of com­pe­tence, com­mer­cial via­bil­i­ty, com­mu­ni­ty sup­port, and avoid pro­duc­ing a pro­duct peo­ple will actu­al­ly want to play and pay mon­ey for. I said in part six of my Death of Games Journalism series that I expect some­one to declare their self a video game in the near future, and that per­son could well do so with a grant of pub­lic mon­ey and a breath­less push from the gam­ing press for their brave con­cep­tu­al state­ment. There is already a prece­dent, there have been numer­ous peo­ple in the art world who have said they them­selves are some­how a "work of art." If the press and indie scene con­tin­ue to take the same tra­jec­to­ry as con­cep­tu­al art, it is only a mat­ter of time before we see this tripe in games.
The con­sumer isn't going to pay you mon­ey to say a chair is a game. No one is going to buy Existential Crisis Simulator 2015; yet still there is a push to drag games back down from uni­ver­sal accept­abil­i­ty, and ubiq­ui­ty, and place them behind a glass case to be pon­dered and mused over.
So to all the peo­ple out there say­ing gamers are being "exclu­sion­ary," do you think a chair is a video game? No? If we can say some­thing isn't a video game and some­thing is a video game then the term has a set def­i­n­i­tion and a mean­ing we can under­stand and agree on. Now we're just hag­gling; this isn't ugly exclu­sion­ary actions like the gam­ing press and some devel­op­ers claim. It's mere­ly a dry and bor­ing debate about def­i­n­i­tions. We're sup­posed to be hav­ing a debate, some­thing the press and their pet devel­op­ers despise hav­ing, so they label the oppo­site side of this debate "exclu­sion­ary reac­tionary man-babies" and declare the debate over instead of actu­al­ly argu­ing why the­se bare­ly inter­ac­tive pieces of media devoid of mechan­ics are games.
An inan­i­mate object is not a video game and if you believe oth­er­wise you look like a jab­ber­ing mad-man. Is say­ing "A chair is not a video game" exclu­sion­ary too? If not, then why is try­ing to find the line of what is and isn't a video game such a con­tro­ver­sial sub­ject? The first port of call I sup­pose is inter­ac­tiv­i­ty, but a DVD menu is also inter­ac­tive, is that a video game? Is a com­put­er desk­top?
Here's a chal­lenge for you: prove to me a DVD menu and an oper­at­ing sys­tem aren't video games with­out using a def­i­n­i­tion that would also exclude some­thing like Gone Home and Mountain. I think you might strug­gle.
By push­ing the mean­ing fur­ther and fur­ther it becomes dam­aged. We warp and dis­tort it away from a real and use­ful term, and in the process do dam­age to the very peo­ple those push­ing the con­cept of "any­thing can be a game" claims to want to be help­ing. Worse still, this push is being made by a priv­i­leged few plac­ing them­selves as the elite of the gam­ing world for their own ben­e­fit and to the detri­ment of every­one else. We need to have a set idea of what a game is and isn't for peo­ple to be able to make pur­chas­es with con­fi­dence. Independent devel­op­ers are already strug­gling to get their games played, to make a basic liv­ing. If the peo­ple buy­ing a game from Steam don't actu­al­ly know if it will even be a game at all, then it erodes con­sumer con­fi­dence and under­mi­nes the entire indie brand. It caus­es those who do want to cre­ate a com­mer­cial pro­duct to suf­fer because con­sumers are less like­ly to take a risk on a new game con­cept from a small­er devel­op­er.
Gaming is an indus­try built on the con­sumer. The inde­pen­dent games mar­ket is already over sat­u­rat­ed with a dizzy­ing num­ber of games and has, fair­ly or unfair­ly, already gained a rep­u­ta­tion for hav­ing too many "walk­ing sim­u­la­tors" and too much "pre­ten­tious crap." There is pre­cious lit­tle mon­ey in this busi­ness that does not come from the gam­ing pub­lic. If this trend con­tin­ues then the mar­ket can't help but shrink. The entire indie mar­ket implodes if gamers won't buy the games.
Update 9÷29÷2016 — Edited slight­ly with gram­mar fix­es. Old ver­sion here.
https://supernerdland.com/indie-implosion-a-chair-is-a-videogame/
https://supernerdland.com/wp-content/uploads/2016/04/indie-chair-head.jpg
https://supernerdland.com/wp-content/uploads/2016/04/indie-chair-head-150x150.jpg
Opinion
Indie Implosion,modern art,Opinion
A chair is not a video game. Perhaps you could make a chair into a video game con­sole with some fan­cy mod­i­fi­ca­tions but, as it stands, we can safe­ly say the plain old object you park your bot­tom on is not, in fact, a video game. This might seem…
John Sweeney
John
Sweeney
scrumpmonkey@supernerdland.com
Editor
John Sweeney is a ter­ri­bly British man with a back­ground in engi­neer­ing. He writes long-form edi­to­ri­al con­tent with analy­sis of gam­ing, games media and inter­net cul­ture. He also does the occa­sion­al video game ret­ro­spec­tive with a week­ly column about Magic the Gathering thrown in for good mea­sure. He also does most of our inter­views for some rea­son, we have no idea why. A staunch sup­port­er of free speech and con­sumer rights; skep­ti­cal of agen­da dri­ven media and sus­pi­cious of unac­cou­table author­i­ty but always hope­ful for change.
SuperNerdLand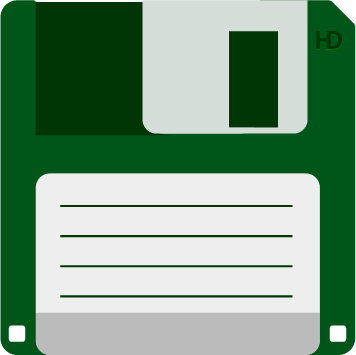 The fol­low­ing two tabs change con­tent below.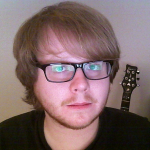 John Sweeney is a ter­ri­bly British man with a back­ground in engi­neer­ing. He writes long-form edi­to­ri­al con­tent with analy­sis of gam­ing, games media and inter­net cul­ture. He also does the occa­sion­al video game ret­ro­spec­tive with a week­ly column about Magic the Gathering thrown in for good mea­sure. He also does most of our inter­views for some rea­son, we have no idea why. A staunch sup­port­er of free speech and con­sumer rights; skep­ti­cal of agen­da dri­ven media and sus­pi­cious of unac­cou­table author­i­ty but always hope­ful for change.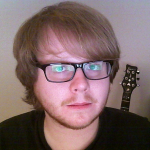 Latest posts by John Sweeney (see all)