Market Censorship, Old and New
(A pre­vi­ous ver­sion of this arti­cle was post­ed with sales num­bers from Dead or Alive Xtreme 1 attrib­ut­ed to Dead or Alive Xtreme 2. This has been cor­rect­ed, as well as a cou­ple oth­er gram­mat­i­cal errors were fixed.)
The year is 1985, the mon­th August. A bipar­ti­san, but pri­mar­i­ly left lean­ing, group called the Parents Music Resource Committee (PMRC) formed a year ear­lier, lead by a group of con­cerned wives spear­head­ed by Tipper Gore. Leading up to this mon­th was a ramp up in aware­ness of sup­posed "porn rock" which con­sist­ed of lyrics and imagery of sex, drugs, BDSM, and sup­posed Satanism, cul­mi­nat­ing in the infa­mous Senate hear­ings on the issue of how to dis­cuss this "prob­lem" one fall day 30 years ago. An unlike­ly trio in Dee Snider, Frank Zappa, and John Denver teamed up to prof­fer their view that what was being con­sid­ered was cen­sor­ship in prac­tice, and in regards to items that would have been gov­ern­ment backed, an attack on free speech.
So what was on the table back then that caused such uproar, and begot such a cre­ative alliance to work to pro­tect what they could of cre­ator rights? Of the items brought forth as pri­ma­ry con­cerns, we had a rat­ings sys­tem akin to movies at the time (and video games cur­rent­ly) that most law­mak­ers said they would want to be vol­un­tary, but some folks look­ing to make a name want­ed as manda­to­ry. The result of this was that we got the birth of the "Parental Warning: Explicit Lyrics" that you can see today on CDs (those who still lis­ten to phys­i­cal copies of music at least). This would seem benign at first until major retail­ers like Walmart, Sears, and JC Penny would stop stock­ing record­ings with PMRC record label warn­ings on them due to pres­sure.
Don't think for a sec­ond that this wasn't the intent in the first place. A group of peo­ple want­ed the­se prod­ucts off the mar­ket for fear of the alleged (and largly trumped up and mis­sas­soicat­ed) actions we were being told they caused. They used a multi-front war plan to try and com­bat this through the media, by work­ing to manip­u­late the mar­ket into cen­sor­ship via team­ing up with inter­est groups to push their mes­sage on the con­sumer front, and by uti­liz­ing gov­ern­men­tal pro­ceed­ings to apply pres­sure where they could. In an age when com­mer­cial inter­net was still bud­ding, this was a mas­sive win for late 20th cen­tu­ry cul­tur­al author­i­tar­i­ans.
Eric Nuzum writes in his 2001 book Parental Advisory:
"…small record stores also took con­tro­ver­sial albums off their shelves, not because PMRC sym­pa­thiz­er groups had asked them to, but because they feared antag­o­nism from such groups."

"Some music retail­ers rent­ing space in sub­ur­ban malls were warned that they would be evict­ed if con­ser­v­a­tive pro­test­ers picked their stores."
This wouldn't be the last time attempts at cen­sor­ship would be foist­ed on the mar­ket in the next 30 years, pushed by inter­est groups with the right con­nec­tions, and worked by peo­ple try­ing to cat­a­pult their pub­lic image by suck­ing on like a bar­na­cle to the "right" trend­ing caus­es.
I remem­ber vivid­ly being called a Satanic Heathen for dar­ing to roll 20 sid­ed dice and pre­tend I was grow­ing leg­end of a ranger in Dungeons & Dragons. This was anoth­er con­tro­ver­sy de jour that grew dur­ing this time when folks who just can't grasp basic log­ic want­ed to sup­pos­ed­ly save peo­ple from them­selves again­st things the­se crit­ics just didn't under­stand.
It seems redun­dant at this point to point out ear­lier video game con­tro­ver­sies. The Mortal Kombats, the Manhunts, the Mass "Virtual Orgasmic Rape" Effects. But they stand as a his­to­ry of this attempt to strong-arm cul­ture.
In the inter­ven­ing years, once time lawyer Jack Thompson staked his career on defend­ing the pub­lic from some imag­i­nary harm pre­sent­ed by video games; becom­ing a never-ending joke in the process. He was per­ma­nent­ly dis­barred by the Florida State Supreme court back in 2008 based on his egre­gious actions in work­ing to push his cause.
For a time there was a much expect­ed sigh of relief. Over two decades of video games con­tro­ver­sy being pushed by disin­gen­u­ous per­son­al­i­ty cults had abat­ed. One of the biggest pro­po­nents of the increas­ing­ly mytho­log­i­cal "media is harm­ful" claims was drummed out of legit­i­ma­cy, and the peo­ple rejoiced.
Little did the gam­ing world know that anoth­er gag­gle of moral author­i­tar­i­ans was brew­ing, and not even 10 years after Jack Thompson's dis­bar­ment we would learn again that lib­er­al zealots can be just as con­trol­ling as their con­ser­v­a­tive coun­ter­parts. Except this time we wouldn't have the "enthu­si­ast" gam­ing press in our cor­ner like that bygone time.
Before tran­si­tion­ing into present day "cul­ture war" era events, I want to point out a trend. Most know this, but I feel it's impor­tant for this to be laid out plain­ly. Certain fig­ures thought some­thing was inher­ent­ly "prob­lem­at­ic," and they worked with pub­lic and pri­vate insti­tu­tions to remove the­se items from the cul­tur­al ver­nac­u­lar even though they were not the audi­ence for, nor were they intend­ing on buy­ing, the­se cre­ations, And with­out the cre­ators and audi­ence for those cre­ators stand­ing up again­st them… they might have won more ground than their mea­ger vic­to­ries allowed as it stands.
It's of no sur­prise that the rise of, essen­tial­ly, "not giv­ing a fuck" about the­se moral grand­standers came about with increased sat­u­ra­tion of the inter­net. The large­ly unfet­tered dis­tri­b­u­tion allowed by the inter­net was a huge equal­iz­er for spread­ing cul­ture, and allow­ing those who enjoyed their part of it to meet oth­ers who share those views or pas­sions you do. It's a lot eas­ier for most of us to say "shove off" to oth­ers when they know they are not alone with their ideas.
Now I want to throw some def­i­n­i­tions out here. This isn't to patron­ize the read­er, I assure you. I'm fair­ly con­fi­dent that most who read our work under­stand this already. But so-called cul­ture war­riors who are now cham­pi­oning the trend­ing "plights" of Social Justice and PC issues just don't seem to under­stand the­se con­cepts. So why not lay this out plain as a sun lit day before pro­ceed­ing.
Censorship: "The sup­pres­sion or pro­hi­bi­tion of any parts of books, films, news, etc. that are con­sid­ered obscene, polit­i­cal­ly unac­cept­able, or a threat to secu­ri­ty."

Chilling effect: "A dis­cour­ag­ing or deter­ring effect on the behav­iour of an indi­vid­u­al or group, espe­cial­ly [but not lim­it­ed to] the inhi­bi­tion of the exer­cise of a con­sti­tu­tion­al right, such as free­dom of speech, through fear of legal action."

Market Censorship: "The cat­e­go­ry of overt mar­ket cen­sor­ship encom­pass­es self-censorship by writ­ers and artists who fear that their work will not be pub­lished, exhib­it­ed, or dis­trib­ut­ed."

Self-Censorship: "The exer­cis­ing of con­trol over what one says and does, espe­cial­ly to avoid cas­ti­ga­tion (read: being rep­ri­mand­ed)"
So let's roll this all togeth­er like the Jackson 5, because this is as easy as 1−2−3. Attempts at sup­pres­sion of "polit­i­cal­ly unac­cept­able" ideas or media can cre­ate a chill­ing effect on cre­ators, and overt attempts at that can cre­ate mar­ket cen­sor­ship in which cre­ators then self-censor them­selves for fear of being rep­ri­mand­ed or worse. Sound famil­iar? Because if it doesn't, then you haven't been pay­ing atten­tion to this past year and a half.
In a flash back to the 1990's, we saw the con­tro­ver­sy with Destructive Creations game Hatred. The day it launched on Steam's Greenlight pro­gram it got prompt­ly pulled down by Valve because "[Valve] found the con­tent so dis­taste­ful that it wouldn't want to dis­trib­ute it." It was rein­stat­ed short­ly after when Valve co-founder Gabe Newell caught wind of the inci­dent, apol­o­giz­ing to the team for what "wasn't a good deci­sion."
Xenoblade Chronicles X couldn't avoid land­ing in the con­tro­ver­sy trap again and again. While some choic­es can be more under­stand­able, a la the deci­sion to put a bit more clothes on the char­ac­ter Lin (age 13 in the orig­i­nal release, age 15 in the west) for the Western release. Others choic­es, like the removal of the breast slid­er or extra cov­er­age of under­wear for men and wom­en, can seem arbi­trary to peo­ple who are actu­al­ly the audi­ence for this game, and who are becom­ing increas­ing­ly incensed at being treat­ed like chil­dren. It should be not­ed that Xenoblade Chronicles X is rat­ed Teen by the ESRB, and if you feel that some­one 13 and above can­not han­dle a bit of cleav­age or a dude in tighty whities then I implore you to make sure they don't view any TV com­mer­cials or the mag­a­zine rack at your local gro­cery store check-out aisle. The hor­ror.
In a recent inter­view, XSEED Games Vice President Ken Barry touched on how hard it can be for Japanese devel­op­ers and pub­lish­ers to walk a line between releas­ing a pro­duct for the peo­ple actu­al­ly buy­ing said prod­ucts, and those who are pick­et­ing it yet not actu­al­ly con­sumers of their pro­duct.
When asked about cen­sor­ing a game for local­iza­tion, he stat­ed:
"That would be plac­ing us in a very, very dif­fi­cult posi­tion because cen­sor­ing it would alien­ate the very audi­ence that we are try­ing to bring the game for, while not real­ly appeas­ing any of the crit­ics that had no pur­chase intent in the first place. So we'd be doing a lot of extra work and going through a lot of extra trou­ble and pleas­ing nobody. So hope­ful­ly, we're nev­er in that posi­tion."
Xenoblade wasn't the only Nintendo bound prop­er­ty that got a toned down Western treat­ment. The Mature rat­ed Wii U title Fatal Frame: Maiden of Black Water suf­fered some cen­sor­ship in it's west­ern release as well. This time it hits a bit closer to the sto­ry integri­ty mark than the Xenoblade exam­ples. This time a pro­tag­o­nist, Miu Hinasaki, is not shown in her gravure bikini in a flash­back scene. On the sur­face this may seem incon­se­quen­tial, until you learn that Miu Hinasaki's for­mer pro­fes­sion is a Japanese Idol. The bikini was an out­fit she was wear­ing as such, and the flash­back cen­tered on her feel­ing emp­ty and used, and to fans the impact of this scene was less­ened by the out­fit change.
Just last mon­th Koei Tecmo announced that the lat­est volleyball/BFF sim­u­la­tor spin-off of the Dead or Alive fight­ing game series was not going to be released for a Western audi­ence. Despite the pro­duc­er of Dead or Alive Xtreme 3 stat­ing, "If demand calls for it, they may release a ver­sion of the game adjust­ed for North America" in Famitsu. It's also of note that DoA Xtreme 1 2 sold more units in North America (360k units sold) than all oth­er ter­ri­to­ries com­bined (240k units sold).
This now delet­ed Facebook post pro­vides some insight as to the deci­sion to not release this title for a Western audi­ence, and this was clar­i­fied lat­er by Koei Tecmo offi­cial­ly.
Official state­ment from Koei Tecmo Games regard­ing DEAD OR ALIVE Xtreme 3. #DOAX3 #KTfamily pic.twitter.com/5CVfsHYEgy

— KOEI TECMO EUROPE (@koeitecmoeurope) December 1, 2015
One Asian games importer, Play-Asia, decid­ed to cap­i­tal­ize on this sit­u­a­tion by let­ting fans know they could still get the region free English ver­sion of the game via their store­front. This incit­ed the nor­mal inter­net furor raised by the per­pet­u­al­ly out­raged, and start­ed one of the most laugh­able fail­ures of a boy­cott this author has had the plea­sure of see­ing.
SuperNerdLand con­trib­u­tor Toal Fact blunt­ly sum­ma­rizes the events as such:
---
Recently the local­iza­tion site Play-Asia has ver­bal­ized its dis­dain for the DoAX3 sit­u­a­tion, pic­tured here:
#DOAX3 will not be com­ing to the US due to #SJW non­sense. However, we will have the English Asia ver­sion avail­able: https://t.co/u03t7NC3RU

— Play-Asia.com (@playasia) November 25, 2015
As a result this has, of course, caused a major shit­storm online. The account has since been mobbed by wail­ing crit­ics — whom seem to be mad because they were called by a title they tried to jok­ing­ly apply to them­selves in the first place.
One of the more out­ra­geous parts about this entire affair was when a for­mer IGN and USAToday writer, as well as for­mer Bethesda, Bioware, and Ubisoft employ­ee Carolyn [Last Name Withheld] seem­ing­ly threat­ened to use her con­tacts to pun­ish a Play-Asia's PR employ­ee. She lat­er backpedaled on her state­ments, insist­ing she was using her words extreme­ly poor, and apol­o­gized lat­er in a twit­longer.
On the oth­er hand we have less repen­tant com­menters such as CitizenNapoleon, who has gone on the defense for the author­i­tar­i­an crit­ics. He insists again, and again, that there is not a mar­ket for this game, despite the evi­dence to the con­trary in wide­ly avail­able sales num­bers. In his video, he is accus­ing Play-Asia PR of lying about Koei Tecmo's fear of con­tro­ver­sy in America's polit­i­cal­ly cor­rect cli­mate. Also despite a recent opin­ion piece in Japan reveal­ing they see the same issues, as well as state­ments made by this ron­in­works piece trans­lat­ed by Twitter user mom­bot that it was specif­i­cal­ly char­ac­ter Rose Marie that gave Koei Tecmo cold feet on a Western release.
It is iron­ic, see­ing how the moral major­i­ty types are now attempt­ing to nor­mal­ize peo­ple who admit to being pedophiles, as exam­pled with Salon. But I digress.
Just look at Grand theft Auto 5 get­ting banned in Australia after fem­i­nists protest­ed the title. Or the con­tro­ver­sy sur­round­ing Hatred's release in regards to attempts to remove the game from Steam. Inferring that there isn't back­lash is denial. Another bla­tant exam­ple is with the MMO Blade and Soul, and their removal of adult themes from a quest in an M rat­ed game. So for­give me if you are very poor­ly con­vinc­ing me there is no issue with cen­sor­ship attempts.
In what can be called the worst boy­cott ever, Play-Asia's Twitter account more than dou­bled their fol­low­er count since the­se events, which cur­rent­ly sits at 25.8k fol­low­ers. I know this doesn't all equate to sales, but that is a damn good jump in mar­ket­ing pres­ence.
---
Wouldn't you know, just after the Dead or Alive Xtreme 3/Play-Asia con­tro­ver­sy, we have a con­fir­ma­tion from Street Fighter V pro­duc­er Yoshinori Ono that Japanese devel­op­ers are try­ing to tip-toe around sup­posed Western sen­si­bil­i­ties when respond­ing to ques­tions about the self-censorship of aspects of the char­ac­ter Rainbow Mika.
"Our objec­tive with Street Fighter ' is to start over from zero[…] We want the pro­fes­sion­al play­ers and the casu­al fans of the series to return, but we also want to reach those who have nev­er even touched a fight­ing game. So we can't have some­thing in the game that makes peo­ple think, "This is not accept­able."

"We didn't make any change because of exter­nal influences[…]Those changes came up inter­nal­ly. We decid­ed to remove that because we want the biggest pos­si­ble num­ber of peo­ple to play, and we don't want to have some­thing in the game that might make some­one uncom­fort­able."

"Probably we won't be able to remove every­thing that could offend some­one. But our goal is, at least, to reduce that num­ber as much as pos­si­ble so that they think 'Ok, there is this issue here, but it is with­in the lim­its'. We want that every­one can play and enjoy with­out wor­ry­ing about any­thing else."
While the idea of expand­ing the audi­ence of a given game or gen­re is an admirable one, he states in his respon­se the num­ber one rea­son cre­ators should just stick to their vision instead of try­ing to bow to peo­ple cash­ing in on trendy "issues."
"Probably we won't be able to remove every­thing that could offend some­one. …We want that every­one can play and enjoy with­out wor­ry­ing about any­thing else."
That hits the nail on the head. And when it comes to it, fans of the game — male and female — have no issue with a char­ac­ter smack­ing her buttcheeks. In fact, that Capcom would change just this aspect seems to reveal that Japanese devs don't even know what the issue pre­sent­ed by fem­i­nists is exact­ly about, as the fol­low­ers of Anita Sarkeesian's per­son­al­i­ty cult look to have a prob­lem with about every depic­tion of wom­en in games, not just a sin­gle taunt­ing smack of the ass.
So why care about all this? Why should we care if wrestling char­ac­ter can't smack her ass with­out it being oppress­ing to wom­en, or about a musi­cian writ­ing on pos­si­bly taboo sub­jects? Why should we care to fight for the Fatalities, the bikini's, and the breast slid­ers?
Because out­rages of this kind of are a soup of the day. As quick­ly as one con­tro­ver­sy wanes, anoth­er one wax­es. It's a cycle of con­cerned hang wring­ing that oppor­tunists use to prof­it, build acclaim, and to place them­selves in a posi­tion to dic­tate what is and is not accept­able cul­ture. If cre­ators and fans of those cre­ations don't stand up then they active­ly cede pow­er to moral author­i­tar­i­ans who want to tell you what is dam­ag­ing you, when in fact they are just being pre­sent­ed with ideas or con­cepts they dis­agree with, or feel uncom­fort­able around — all with nary a viable piece of evi­dence to back up their out­ra­geous claims.
If you do not stand up to the­se types of peo­ple then it could very well be some­thing you enjoy next. The fick­le dice of out­rage could term your fan­dom a prob­lem next. It doesn't mat­ter if you land a frag­ile piece of elec­tron­ics on a damn comet, if you wear the wrong shirt (that was gift­ed to him by a female friend, FWIW). As gamers found out in August 2014… any group can be tar­get­ed next.
What can be done about all this? Well, besides just stand­ing up to the cul­tur­al bul­lies, and say­ing "NO"? Reach out to the com­pa­nies you love. Let them know you love their pro­duct as is, that your mon­ey wants to go to their cre­ations how they want to cre­ate them, and not how peo­ple who don't plan on play­ing the game first place want them.
E-mails are great in this aspect. Even Twitter and Facebook engage­ment can let a com­pa­ny know that their fan­base appre­ci­ates what they are doing.
Some gamers are try­ing to go a step far­ther with the cre­ation of the "1 Million Gamers Strong For Japanese Gaming" peti­tion. Their aim is to let the­se Japanese devel­op­ers know that the actu­al con­sumers of their prod­ucts don't want the­se prod­ucts changed for some erro­neous con­cept of going again­st "Western sen­si­bil­i­ties." While I think the "1 Million" mark may be try­ing to over­shoot a rea­son­able goal, I still applaud the idea behind the peti­tion and the attempt to let Japanese devs know we love them just the way they are.
So what is the moral of our sto­ry here today? Just say no. When some­one tells you that you are a hor­ri­ble per­son for enjoy­ing a cer­tain form media, just stand up and say no. As we've seen, the cur­rent "cul­ture war" isn't the first time we've seen moral arbiters try to dic­tate what we should con­sume, and it sure as hell won't be the last.
https://supernerdland.com/market-censorship-old-and-new/
https://supernerdland.com/wp-content/uploads/2015/03/Censored_section_of_Green_Illusions_by_Ozzie_Zehner-e1427639555306.jpg
https://supernerdland.com/wp-content/uploads/2015/03/Censored_section_of_Green_Illusions_by_Ozzie_Zehner-e1427639555306-150x150.jpg
Editorial
Censorship,Editorial,Market Censorship
(A pre­vi­ous ver­sion of this arti­cle was post­ed with sales num­bers from Dead or Alive Xtreme 1 attrib­ut­ed to Dead or Alive Xtreme 2. This has been cor­rect­ed, as well as a cou­ple oth­er gram­mat­i­cal errors were fixed.) The year is 1985, the mon­th August. A bipar­ti­san, but pri­mar­i­ly left…
Josh Bray
Josh
Bray
j.bray@supernerdland.com
Administrator
Josh has worked in

IT

for over 15 years. Graduated Broadcasting school in 2012 with a focus on A/V pro­duc­tion. Amateur pho­tog­ra­pher with a pas­sion to make things work… by any means nec­es­sary. Leader of the crazy exper­i­ment called SuperNerdLand
SuperNerdLand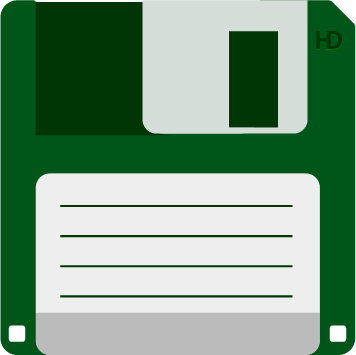 The fol­low­ing two tabs change con­tent below.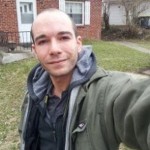 Josh has worked in
IT
for over 15 years. Graduated Broadcasting school in 2012 with a focus on A/V pro­duc­tion. Amateur pho­tog­ra­pher with a pas­sion to make things work… by any means nec­es­sary. Leader of the crazy exper­i­ment called SuperNerdLand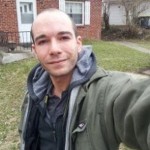 Latest posts by Josh Bray (see all)