Multiple Magic: The Gathering judges to receive suspensions over their alleged involvement in recent set leaks
(Author's note: This arti­cle con­tains spoil­ers for the upcom­ing set in the Magic: The Gathering card game. If you wish to remain unspoiled on cards, please do not con­tinue read­ing)
For both casual and hard­core play­ers of the com­pet­i­tive trad­ing card game Magic: The Gathering, any hopes of remain­ing spoiler-free for the upcom­ing Oath of the Gatewatch were quickly dashed on see­ing the top thread of the day in the game's ded­i­cated red­dit sub-forum.
The thread, sim­ple titled "Mythic and Full Expedition Spoilers", was not just a spoiler of cer­tain cards to build hype, but rather a mas­sive leak of cards, most of which were weeks away from see­ing the light of day.
The cards in ques­tion included this set's Zendikar Expeditions, spe­cial reprints of highly-played lands from non-rotating for­mats such as Modern and Vintage. Further infor­ma­tion on the Zendikar Expeditions can be found in these arti­cles from our site.
Other cards to be leaked included some of this set's Planeswalker cards, which rep­re­sent major character's from Magic's lore.
Given the mag­ni­tude of the leaks, many play­ers were left won­der­ing who had been behind the leaks, or if there would be any reper­cus­sions for leak­ing this infor­ma­tion.
Statement Concerning Recent Suspensions
On December 21st, Wizards of the Coast (WotC) released an announce­ment con­cern­ing sus­pen­sions for eleven of their judges, rang­ing from local to area to regional level. All judges received 3 month sus­pen­sions for "[involve­ment in] col­lect­ing, access­ing and dis­sem­i­nat­ing Wizards' con­fi­den­tial and pro­pri­etary infor­ma­tion before it was offi­cially made pub­lic". 2 year and 3 year sus­pen­sions were also handed out to three addi­tional judges on December 18th; it's cur­rently unknown if their sus­pen­sions were related to the December 21st sus­pen­sions.
Notably among the judges sus­pended is Justin Turner, the USA-Southeast Regional Coordinator.
On December 22nd, the Judge Manager released a state­ment con­firm­ing the rea­sons behind the judge's sus­pen­sions.
"

It's bullshit of the highest order, we didn't do anything wrong."
Reactions to the sus­pen­sions have been mixed to neg­a­tive on Magic: The Gathering's red­dit sub-forum. Other regional judges were quick to give their sides of the story; namely, that of the sus­pended judges, only two were actu­ally involved in the leaks and the rest were "dis­pro­por­tion­ate response." This includes the per­son who brought the leak to WotC's atten­tion and was help­ing them with their inves­ti­ga­tion.
Turner also weighs in on the sus­pen­sions, say­ing that he was only given two hours notice before the infor­ma­tion regard­ing the sus­pen­sions was made pub­lic. He also alleges that the judges who were sus­pended were not involved in the infor­ma­tion leak and that WotC did not dif­fer­en­ti­ate between who was and wasn't involved in the leak.
Moving forward – Future of further leaks
CJ Shrader, one of the 3 month sus­pended area judges, con­firmed that he and other sus­pended judges were in an appeal process with WotC. It's unknown how long the appeal process will take, if the sus­pen­sions will be over­turned, or if Turner will return to his posi­tion as Regional Coordinator (now cur­rently occu­pied by Scott Marshall).
Of big­ger con­cern for Southeast play­ers is the sheer num­ber of regional and area judges that received sus­pen­sions, leav­ing many con­cerned that there sim­ply won't be enough active judges to cover reg­u­lar events and upcom­ing tour­na­ments, specif­i­cally the Atlanta Star City Open in January. As judge rul­ings on card inter­ac­tions and player behav­ior is an inte­gral part of Magic games, hav­ing a large event under­staffed can have tremen­dous impacts on tour­na­ment play.
It's unknown whether the remain­ing Southeast judges will walk over their fel­low judge's sus­pen­sions.
Protests by other judges are under­way cur­rently. James Bennett (also known as "uber­nos­trum" on red­dit and Twitter), a regional judge, has dis­con­tin­ued ser­vice for pop­u­lar judge ser­vices in protest of the treat­ment and public-facing state­ments given by WotC.
While leaks like this are few and far between, there has been sim­i­lar pun­ish­ments handed out to pre­vi­ous leaks — specif­i­cally the leak of the entire New Phyrexia set, which earned the leaker of the "Godbook" a three year sus­pen­sion.
For many play­ers in the red­dit Magic sub-forum, the approach taken by WotC is dis­sat­is­fac­tory. As WotC rarely, if ever, gives the ratio­nale behind it's sus­pen­sions, play­ers are left won­der­ing if sim­i­lar "scorched earth" poli­cies will be imple­mented in future sce­nar­ios.
https://supernerdland.com/multiple-magic-the-gathering-judges-to-receive-suspensions-over-their-alleged-involvement-in-recent-set-leaks/
https://supernerdland.com/wp-content/uploads/2016/04/judge-header.jpg
https://supernerdland.com/wp-content/uploads/2016/04/judge-header-150x150.jpg
Nerd News
Trading Card Games
Traditional Games
Bannings,Magic The Gathering,Nerd News
(Author's note: This arti­cle con­tains spoil­ers for the upcom­ing set in the Magic: The Gathering card game. If you wish to remain unspoiled on cards, please do not con­tinue read­ing) For both casual and hard­core play­ers of the com­pet­i­tive trad­ing card game Magic: The Gathering, any hopes of remain­ing spoiler-free…
Pory
Pory
pory@supernerdland.com
Editor
A per­son, not a label.
SuperNerdLand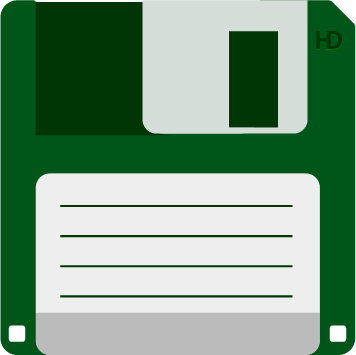 The fol­low­ing two tabs change con­tent below.