Chrono Symphonic: Chrono Trigger ReMix
Chrono Trigger is a game that is etched in RPG leg­end. A race across the fringes of time itself; with cat­a­stro­phe and calami­ty, mag­ic and tech­nol­o­gy, all swirling and cas­cad­ing around the sin­gu­lar ques­tion: "What can change the nature of a Nu?"
Wait, sor­ry! Wrong one!
"Can you defy des­tiny?"
Defy des­tiny, you say? Lord, I couldn't defy my urge to drink four pots of cof­fee, let alone des­tiny. That aside, this album defies all pre­con­cep­tions I ever had of it. When I heard of this album I thought, "Dear lord, this is going to be one of those 400 artist, sev­en­ty disc things, isn't it?" I mean, it's an orches­tral album, for cry­ing out loud. You can't skimp on that. But imag­ine my sur­prise when I found out that 15 peo­ple — mind the word — orches­trat­ed this mon­stros­i­ty! Now if that's not impres­sive, I don't know what it is. Many more have done less — or worse — in a sin­gle album, so it's safe to say that we have an all-star cast on our hands. More sur­pris­ing­ly, it's only two discs. But as they say, qual­i­ty over quan­ti­ty. Let's dig into some of the high­lights, shall we?
DISC

1

This disc starts in spec­tac­u­lar fash­ion with the open­ing track "Inciting Incident." I have heard the intro to Chrono Trigger done many ways, but this has to be one of my favorites. The way the track just eas­i­ly glides into the pow­er­ful blows of the strings and the per­cus­sion makes my head spin, it's han­dled with such grace. Speaking of grace, there is no bet­ter track to empha­size this than "Morning Sunlight." I'm at a loss, this track is real­ly beau­ti­ful.

One of the best tracks on the disc hap­pens to be the last one, "Door to the End of Time," one that sur­pris­ing­ly paces well, despite hav­ing very sub­tle, beau­ti­ful parts that slow down and oth­er parts that are bom­bas­tic and fast. This album is a great exam­ple of some­one get­ting this right because the tran­si­tions between those two con­trast­ing fac­tors are almost always per­fect here. The key changes, the build up, the eas­ing into and out of tracks is real­ly impor­tant with all music (Unless you're into spas­tic non­sen­si­cal stuff) and it is espe­cial­ly impor­tant with orches­tral pieces. This album is very flu­id, even in pieces that take small lib­er­ties with the orig­i­nal com­po­si­tion, like "Blue Skies Over Guardia." There's very lit­tle change besides chang­ing the tim­ing with some of the notes, but my oh my, do they ever get this right. The piano and brass sec­tions here light this thing up. The next track, "Frog's Intervention," is slight­ly dif­fer­ent how­ev­er. While the intro­duc­tion is spas­tic and alarm­ing, the sec­ond half is a work of beau­ty. It's a beau­ti­ful call­back to nos­tal­gia that builds into a hero­ic the­me of leg­ends which, I would like to believe, extends into the score "The Masamune," doing it a love­ly bit of jus­tice, both appro­pri­ate­ly com­pli­ment­ing each oth­er.

"To Lands Unknown" is anoth­er track that's quite pow­er­ful, while also remain­ing qui­et in the places it needs to be. It almost reminds me of a mix­ture of the over­world the­me for Terranigma's Dark World, while also being influ­enced with a slight bit of dev­il­ish mis­chiev­ery only our friend Kefka could pull off.

Now, before we end Disc 1, I'd like to men­tion two songs of unpar­al­leled skill and beau­ty. "Denadoro Climb" and "Darkness Dueling." "Denadoro Climb" is a beau­ti­ful piece of work that should be includ­ed in any and all Chrono Trigger reit­er­a­tions or remakes. It's so charm­ing and peace­ful that it's given high praise above it's orig­i­nal. This sin­gle song stands on it's own as a piece, and I think there's some­thing to be said for that.

"Darkness Dueling" is a pac­ing piece that fea­tures some very impres­sive piano work that ulti­mate­ly com­pli­ments every­thing else. Now, com­pli­ca­tion can some­times, to the untrained, mud­dle a track up and become over­bear­ing to the lis­ten­er; not with this. It's tim­ing is per­fect, it's com­plex­i­ty is sen­si­tive and placed where it needs to be — instead of being every­where and all over the place like an 80's Thrash Metal gui­tarist.
DISC

2

What is it with this album and it's awe­some intro­duc­tions? "Manifest Destiny" is the first track here and it pulls no punch­es. It's a beau­ti­ful lit­tle did­dy that leads with strings, which in turn com­ple­ments the rest of the instru­men­tal rather nice­ly, but it seems as if the com­poser here didn't exact­ly know what to do with the end­ing, as it comes to a very short slow down and then abrupt­ly stops. It's a tad bit of an odd­i­ty, but it can be over­looked with the over­all qual­i­ty with the track. We con­tin­ue on to "The Chrono Trigger," which is one of the more melan­choly pieces on the album. As the song advances, it becom­ing slight­ly men­ac­ing, then flour­ish­ing into what seems to be a peace­ful res­o­lu­tion. It's real­ly a beau­ti­ful track, much in the same way "The New Beginning" is a rac­ing piece that takes its time to be calm­ing and some­times sound­ing like the track is imper­illing the lis­ten­er with men­ac­ing tones — anoth­er nod, yet again, to this album and it's abil­i­ty to pull that off real­ly well with tran­si­tions. Other pieces that do real­ly well on this disc are "To Lands Unknown," "The Last Stand" and "A Parting of Ways."

Now, those three songs do deserve a para­graph of their own, right?

Wrong, but not in the way you think. See, this album does all the right things, and it's hard for me to repeat myself over and over. I won't fill up an arti­cle by reit­er­at­ing too much, that's not very fair to you. Those three tracks do every­thing I've already said any oth­er track has done, I just don't like to repeat myself.

All in all, this album is a stroke of genius. Often it shows that not only does this album belong in your col­lec­tion, it belongs in the an actu­al remake of Chrono Trigger, with­out ques­tion. My hat goes off to the project lead Andrew Lee Triplett and every­body involved, and that….is not some­thing I do quite often.

Join me this Saturday where I inter­view Canadian head­bangers Killborn, where we talk about their new E.P, their upcom­ing win­ter tour, and of course….video games. Tah Tah!
Recommendations:

Chrono Trigger Main Theme – Super Guitar Bros

Chrono Trigger meets Metal – 331Erock
https://supernerdland.com/chrono-symphonic-chrono-trigger-remix/
https://supernerdland.com/wp-content/uploads/2015/07/Chrono_Symphonic-Header-1024x487.jpg
https://supernerdland.com/wp-content/uploads/2015/07/Chrono_Symphonic-Header-150x150.jpg
Music
Chrono Trigger,Music,OCRemix
Chrono Trigger is a game that is etched in

RPG

leg­end. A race across the fringes of time itself; with cat­a­stro­phe and calami­ty, mag­ic and tech­nol­o­gy, all swirling and cas­cad­ing around the sin­gu­lar ques­tion: "What can change the nature of a Nu?" Wait, sor­ry! Wrong one! "Can you defy des­tiny?" Defy des­tiny,…
Christopher King
Christopher
King
c.king@supernerdland.com
Contributor
I yell at stu­pid peo­ple on the YouTube. Enjoy my pain, because some­body has to.
SuperNerdLand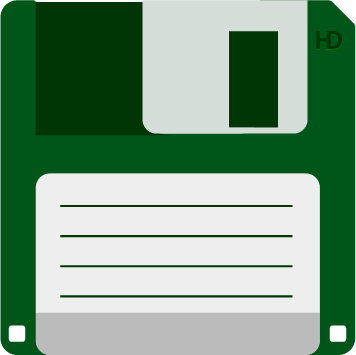 The fol­low­ing two tabs change con­tent below.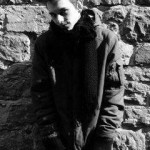 I yell at stu­pid peo­ple on the YouTube. Enjoy my pain, because some­body has to.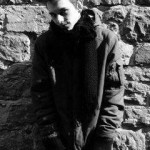 Latest posts by Christopher King (see all)