#PerformanceMatters
&

The

SAG-AFTRA

Strike: The Beef With Their Demands
Recently I've been look­ing at the hub-bub about the SAG guild attempt­ing to strike, and I've been mean­ing to pick apart their demands. Personally I don't see the point of unions in this day and age. I think they are redun­dant with the advent of work­ers laws, and at this point they are just scram­bling to stay rel­e­vant (read: keep cash reserves).
That is were my view­point is com­ing from. With that in mind, let us delve into what SAG-AFTRA has brought to the table.
Here's a quote from SAG-AFTRA regard­ing them­selves and their demands.
What We Stand For

SAG-AFTRA's pack­age of pro­pos­als has been craft­ed with input from inter­ac­tive per­form­ers every step of the way. We start­ed with one-on-one meet­ings with the top per­form­ers in the indus­try. Then we held dozens of small in-home gath­er­ings, orga­nized three big social events and had a Wages and Working Conditions cau­cus. Below are the issues that came up time and time again. These are the four issues that make up the bulk of our pro­pos­al pack­age.
Okay, let's take a look at the­se demands and see what they are about.
Performance Bonuses

You might call them resid­u­als, sec­ondary pay­ments, roy­alties, pay bumps or what­ev­er suits your fan­cy. It is sim­ply the idea that, if a video game is wild­ly suc­cess­ful, actors should share in its finan­cial suc­cess. There is ample prece­dent for resid­u­al income for actors, yet they've his­tor­i­cal­ly been extreme­ly dif­fi­cult to achieve in this con­tract. The for­mu­la we pro­pose is as fol­lows:

We're ask­ing for a rea­son­able per­for­mance bonus for every 2 mil­lion copies, or down­loads sold, or 2 mil­lion unique sub­scribers to online-only games, with a cap at 8 mil­lion units/ sub­scribers. That shakes out, poten­tial­ly, to FOUR bonus pay­ments for the most suc­cess­ful games: 2 mil­lion, 4 mil­lion, 6 mil­lion and 8 mil­lion copies.
As much as I am fond of cer­tain VAs involved, no, you do not deserve roy­alties to a job that is essen­tial­ly fluff. Not com­pared to 90% of the rest of the work involved in deliv­er­ing a great game. VAs are not movie stars. They do not sell the game; the game­play does. I'm not sor­ry if the truth hurts, and I under­stand this may make you mad. But Orwell said it best, "The fur­ther a soci­ety drifts from truth the more it will hate those who speak it." So I'm will­ing to accept con­se­quences for speak­ing it. And yes, I've seen what I feel is SAG-AFTRA manip­u­lat­ing the VA's fan­base, just so they can get bet­ter off at oth­ers expense.
I call that deceit.
Vocal Stress

We believe actors should get stunt pay for vocal­ly stress­ful record­ing ses­sions the same way they get stunt pay for phys­i­cal­ly demand­ing roles. That's why we're propos­ing to lim­it "vocal­ly stress­ful" record­ing ses­sions to two hours at the same union min­i­mums.
You are going to a union, to charge extra, for an amount of effort not every­one will put into their work. How sil­ly. I see you all claim it's to keep you all from keep­ing you from scream­ing your­selves mute. But why do you need a union to help you with any of this. Unions are redun­dant now that work­ers have actu­al rights. And watch me have to repeat this in every respon­se. I have a feel­ing I will need to keep doing so. There is this handy lit­tle action one can do if they feel they are being abused devel­op­er or pub­lish­er. It's called not tak­ing the job. For exam­ple, if pro­duc­ing voice act­ing for games via EA is harm­ful, and they don't lis­ten to griev­ances, then just don't work for them any more. I under­stand that you can­not just quit a job in the mid­dle of a con­tract, and also keep your pro­fes­sion­al rep­u­ta­tion in tact. But you have full choice of who to work for in the future. Don't work for the vul­tures if you feel they are pick­ing your bones. Simple.
Stunt Coordinator on Performance Capture Volume

Many actors feel unsafe with­out a stunt coor­di­na­tor because they are often asked to do things that could poten­tial­ly be dan­ger­ous to them­selves or oth­ers. For exam­ple, once, with­out a stunt coor­di­na­tor on set, a video game devel­op­er tried to do a wire pull – which means he basi­cal­ly made him­self jerk real­ly hard and fast across a room – with­out some­one on set to mon­i­tor his safe­ty. He, of course, got hurt and couldn't go back to work for a long while. This is just one instance among many.
Again, if it's so tough, make sure this is in place before tak­ing a job. Refuse that job if they do not have stunt coor­di­na­tors. Don't hide behind a union bul­ly to squeeze mon­ey out of a pub­lish­er just because some­one could get hurt. Because it's a case by case basis. Compared to being a screen actor where you endure phys­i­cal stress, where you have to change your body to fit a role, voice act­ing is seems like noth­ing. I under­stand that VA tal­ent often does motion cap­ture the­se days, and a stunt coor­di­na­tor is not out of the ques­tion, but I can't help to feel they are approach­ing this wrong. Striking to pun­ish some bad pub­lish­ers and tak­ing their "toys" away from every­one else who has act­ed in good faith when devel­op­ing games with VA.
Transparency

Our pro­pos­al is that we need to know more about the projects that we're work­ing on. We pro­pose that the actu­al title of the project should be made avail­able to at least our rep­re­sen­ta­tives before we are asked to audi­tion. Again, prece­dent is on our side here. You wouldn't work on a TV show, com­mer­cial or film with­out know­ing what part you're play­ing and how it fits into the sto­ry, yet we are asked over and over again to do just that in inter­ac­tive media. Our pro­pos­al also asks for the fol­low­ing infor­ma­tion when­ev­er rea­son­ably pos­si­ble: How many ses­sions are you expect­ing to book? What rat­ing are you plan­ning to get? Why? Is there offen­sive con­tent? Will the ses­sions be vocal­ly stress­ful? Transparency is key. We deserve to clear­ly know what we're get­ting into before we com­mit to a role in a game.
On the sur­face, this looks fair­ly rea­son­able. Until you get to what looks most like a naked pow­er­grab here. So you want the pow­er to pos­si­bly cen­sor work if it offends you? I cer­tain­ly don't trust that kind of pow­er in the hands of some­one like Ashly Burch or Wil Wheaton; sim­ply due to their ide­ol­o­gy. All and all, I've heard from my indus­try con­tacts that VAs can be dra­ma queens with huge egos. Nothing too per­son­al here, there are prob­a­bly plen­ty of good actors among you. But I don't trust the pow­er to cen­sor a games script in the hands of all of the VAs col­lec­tive­ly.
Especially the ones also spear­head­ing a polit­i­cal cor­rect­ness cru­sade.
Your Interactive Committee has worked hard to bring the con­cerns of work­ing video game per­form­ers to the nego­ti­at­ing table.

On Feb. 2, a group of video game per­form­ers and video game pro­duc­ers met to rene­go­ti­ate the Interactive Media Agreement.

Some of the folks in the room were big hit­ters and sig­na­to­ries to the exist­ing con­tract, includ­ing EA Games, Activision, Disney and Warner Bros., as well as small­er record­ing stu­dios like Blindlight and Formosa. We put our pro­pos­als on the table, they put their pro­pos­als on the table, there was some polite and spirit­ed back and forth, but no agree­ment was reached.

Both sides met again on June 23. Still, no agree­ment was reached.

According to SAG-AFTRA, here are some of the pro­pos­als that their employ­ers have put for­ward that they find "reck­less and ill-advised"

Our employ­ers pro­pose to fine you $2,500 if you show up late or are not "atten­tive to the ser­vices for which [you] have been engaged." This means you could be fined for almost any­thing: check­ing an incom­ing text, post­ing to your Twitter feed, even zon­ing out for a sec­ond. If a pro­duc­er feels you are being "inat­ten­tive," they want the option to fine you $2,500.
This is one of the more vague­ly detailed con­tention points from both sides. I mean, I've seen oth­er unions have its mem­bers par­take in drunk­en antics, so there is a prece­dent for dis­tract­ed work cost­ing a pro­duc­er mon­ey. This is what this comes down to, though. Money. When you are late for your con­tract, when you are too busy twad­dling on Twitter to know your cue is up, when your friend high fives you on Facebook for that lat­est snap­py come­back but leaves you not know­ing what line you were on last, this costs a pro­duc­er mon­ey. When it comes to multi-million dol­lar projects, one can eas­i­ly waste more than $2,500 in a day if the tal­ent and crew are dawdling around and not pay­ing atten­tion to the project at hand.
It's anoth­er point I am not sor­ry to speak: you are on anoth­er person's dime when you take a job from them. You do not have a right to be on your cell phone while you are work­ing. There is no fuck­ing right to social media; espe­cial­ly when one has lit­er­al­ly trad­ed their time for mon­ey in what us com­mon folk call a "job." I don't even do this type of thing at school, let alone at work. The inat­ten­tive thing is vague, but again VA drew first blood here, so I have to lean where log­ic goes.
Our employ­ers pro­pose to fine your agent $50,000 – 100,000 if they don't send you out on cer­tain audi­tions (like Atmospheric Voices or One Hour One Voice ses­sions). And if your agent choos­es not to sub­mit you for cer­tain audi­tions, the employ­ers want it put into con­tract lan­guage that SAG-AFTRA will revoke the agent's union fran­chise. This would mean your agen­cy would not be able to send you or any­one else they rep­re­sent out on any union jobs, includ­ing those in ani­ma­tion, TV/Film, Commercials, etc.

Our employ­ers don't believe that Motion and Performance Capture work is cov­ered under this con­tract. The com­pa­nies also pro­posed they be allowed to hire their own employ­ees to play char­ac­ters in video games with­out hav­ing to join the union.
That's rea­son­able; why should they pay you when you want to be Hollywood? I'm going to lean on the expe­ri­ence of busi­ness oper­a­tors here. There is a rea­son that pub­lish­ers and devel­op­ers would want this (like­ly relat­ed to sav­ing mon­ey, but also to help achieve effi­cien­cy of work­flow). If VAs don't want to meet the require­ments put forth by their con­trac­tor, then they should just not take the job. Everyone has this right.
I would also have to agree that Motion Capture isn't, and shouldn't, be cov­ered under a voice actors con­tract. It seems per­fect­ly rea­son­able that com­pa­nies should be allowed to hire who­ev­er they damn well please to do Motion Capture. If I was a devel­op­er or pub­lish­er I would be incensed that this actor's guild thought they could tell me who I could and couldn't put in the fun­ny black suit with ping pong balls attached.
These aren't an actor's pro­duc­tions, and the­se aren't an actors com­pa­ny. These actor's are not spe­cial snowflakes and they are infinite­ly replace­able. I hate to sound like an ass­hole here, but know your place.
There are oth­er pro­pos­als that reduce integration/reuse fees and allow the sun­set of Cloud Gaming pro­vi­sions that roll­back the gains we've made in pre­vi­ous con­tracts.

HAVEN'T WE PUT OURSELVES IN THIS POSITION BY ASKING FOR BACKEND BONUS?

Over and over, inter­ac­tive per­form­ers have iden­ti­fied of a back­end bonus as a top con­cern. There is ample prece­dent for sec­ondary pay­ments across the media land­scape. You get sec­ondary pay­ments when you per­form in fea­ture films, ani­ma­tion, episod­ic TV, com­mer­cials and the like. But that wasn't always the case. Performers who came before you had the courage to fight for the resid­u­al pay­ments you enjoy today, and, because they stood togeth­er, they won them.

The top games make mon­ey. This indus­try has grown, boomed and mor­phed into some­thing big­ger and lucra­tive than any oth­er seg­ment of the enter­tain­ment indus­try, and it con­tin­ues to do so. The truth is, back end bonus­es are not uncom­mon in the video game indus­try. Last year, Activision's COO took home a bonus of $3,970,862. EA paid their exec­u­tive chair­man a bonus of $1.5 mil­lion. We applaud their suc­cess, and we believe our tal­ent and con­tri­bu­tions are worth a bonus pay­ment, too.
Then stop hid­ing behind a union. Because all it's going to do is screw over the lit­tle guy while fill­ing the pock­ets of those run­ning unions. That's all they do nowa­days. Just see­ing how their neces­si­ty became out­lived after the 20th cen­tu­ry. Long after the Robber Barons ran amok.
AREN'T THEY JUST TRYING TO TAKE CARE OF THEIR BUDGETS?

Sure. Most of the small­er and less pop­u­lar games won't be affect­ed by the resid­u­als pay­ment. We struc­tured our pro­pos­al to trig­ger at 2 mil­lion units, the point we would regard a game as a block­buster. We want the video game indus­try to keep grow­ing. Growth = More work for us! As for the big games, we know the com­pa­nies already bud­get for sales-based bonus­es for many of their employ­ees. So may­be the com­pa­nies are try­ing to pro­tect the bud­gets for their top exec­u­tive bonus­es, but is it not rea­son­able to sug­gest that per­form­ers should also share in the­se suc­cess­es?
You have no idea how much mon­ey adver­tise­ment makes for a game. Advertisement is worth more than you guys are worth; at least when it comes to draw­ing an audi­ence. There is also no con­crete proof that par­tic­u­lar actors do or do not help sell more games. Of the few out­stand­ing per­for­mances that come to my mind, I still don't think it was the actor them­selves being involved that made it a block­buster suc­cess. On top of this, there seems to be a gen­er­al feel­ing that SAG-AFTRA is ask­ing for more mon­ey on the backs, blood, and tears of those who can spend years work­ing 60 – 80 plus hours a week and nev­er see the resid­u­als that the actors are demand­ing.
Let's also not for­get this lit­tle tid­bit from Mike Futter of Game Informer, "According to our anony­mous union source, many SAG-AFTRA mem­bers see resid­u­als as an 'extrav­a­gance.'"
CAN I WORK ON A VIDEO GAME DURING THE STRIKE?

No. You will not be able to work under the inter­ac­tive con­tract while the strike is in effect. But please know, the com­mu­ni­ty would only decide to strike if the short-term risk of loss-of-work is out­weighed by the long-term gain of a bet­ter con­tract in a grow­ing indus­try.
So in oth­er words you will black­list who­ev­er replaces you from your union, and attempt to keep down new tal­ent. How benev­o­lent and noble. We read you loud and clear.
Their nar­ra­tive of Video Game VAs being under­paid and over­worked falls flat in most cas­es. I have looked at the costs of games such as Mighty No 9 where the VA tal­ent gets $4,200 per ses­sion. This is ignor­ing how a pub­lish­er work­ing in a SAG approved Sound Studio can pay as much as $150-$3,000 per hour.
I was once sym­pa­thet­ic to the strug­gle of VAs in com­par­ison to Hollywood, but stuff like this has made me under­stand the bias the game indus­try has again­st them to a point. As ter­ri­ble as Hollywood is, screen actors must put in much more work to fit a role, and often rad­i­cal­ly alter their bod­ies; while VAs bare­ly have that same amount of respon­si­bil­i­ty work­ing on a game. This is com­pared to screen actors who actu­al­ly do sell a movie, or even the devs who do 90% of the work on a video game. I have nev­er seen a per­son buy a game for the voic­es, but they do every day for their game­play. I mean Beyond Two Souls had hon­est to god celebri­ties, but it was still a David Cage game. I adore Jennifer Hale as Femshep, but it is the sum of Mass Effect's expe­ri­ence and game­play that sold so many copies. Not top tier VA billings.
All this is doing is sim­ply mak­ing the actors who are well off, and known asso­ciates of the union, look lazy and greedy; while at the same time mak­ing oth­ers fear­ful for the small­er VAs either being roped into this, or risk­ing becom­ing black­list­ed by the Union if it strikes and they decide they still want to work.
Personally, I don't think Unions will help any­one, any­ways. All they do is gob­ble up mon­ey, and screw over small­er com­pa­nies once they get done eat­ing the big boys. Which is why I oppose that asinine sug­ges­tion by the VAs to union­ize as well. Unions are redun­dant with work­ers rights. It is not the devs fault that you are too cow­ard­ly to take your own risks with small­er pub­lish­ers. Why the hell do you keep work­ing with renowned idiots like EA and Ubisoft if you don't want to be treat­ed like garbage? Then you come to the pub­lic cry­ing because you got screwed by known card car­ry­ing vil­lains. It just makes you look stub­born and greedy.
I see all this, and I won­der what kind of stig­ma VAs have again­st small­er com­pa­nies if they are so ded­i­cat­ed to act­ing like they them­selves are the lit­tle guy. What's so bad about going to some­one else who will at least not treat you like crap? Or do you all just want to be pam­pered? Hell, recent­ly it was revealed the VA cast for Star Citizen has more than like­ly been the source of large amounts wast­ed funds for the entire game; obvi­ous­ly due to Robert's own incom­pe­tence, and like­ly his zeal to make it big. All by squan­der­ing it on big names such as Gary Oldman, Gillian Anderson, Mark Hamill, and oth­ers.
Regardless, if you do go with the strike then we can go back to times like Dawn of War; back to the times where Scott McNeil did the voic­es for half the entire named cast again!
I can hon­est­ly live with this.
https://supernerdland.com/performancematters-the-sag-aftra-strike-the-beef-with-their-demands/
Editorial
Editorial,PeformanceMatters,

SAG-AFTRA
Recently I've been look­ing at the hub-bub about the

SAG

guild attempt­ing to strike, and I've been mean­ing to pick apart their demands. Personally I don't see the point of unions in this day and age. I think they are redun­dant with the advent of work­ers laws, and at…
Toal Fact
Toal
Fact
toalfact@supernerdland.com
Contributor
From Parts Unknown
SuperNerdLand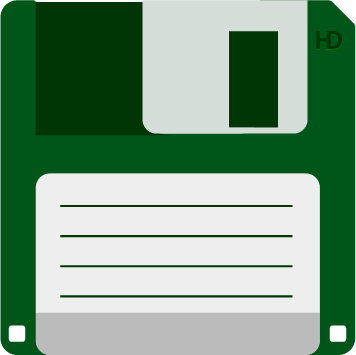 The fol­low­ing two tabs change con­tent below.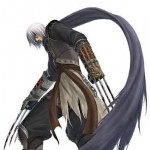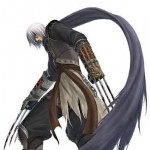 Latest posts by Toal Fact (see all)